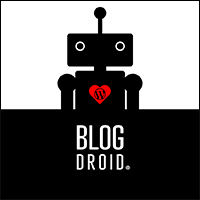 Karen Jackie, Partner of ContentRobot says, "We go beyond the one-click WordPress installation to provide a solid WordPress platform for all our clients. Our support team has in-depth experience to keep WordPress-powered websites up and running smoothly."
East Berlin, CT (PRWEB) November 20, 2012
ContentRobot, a leading web development company, is pleased to announce the launch of its newest service – BlogDroid – offering WordPress users a place where they can get their blogs and WordPress-powered sites set up quickly and correctly from the outset.
The WordPress repository currently features over 22,000 plugins and 1,600 themes, which can be overwhelming to new bloggers. BlogDroid's intelligence engine helps to cut through the clutter by recommending and installing the best-in-class WordPress themes and plugins. This allows bloggers to get up and running within minutes with BlogDroid.
Already have a blog or WordPress-powered website? BlogDroid takes care of established bloggers with their speedy, secure, and optimized WordPress environment. They'll also enjoy a custom control panel, designed to manage every aspect of the hosting experience. BlogDroid will also migrate WordPress bloggers from underperforming hosts for free.
WordPress is not just for blogs anymore as it allows its users to take advantage of an easy-to-use and easy-to-maintain content management system. According to Automattic, WordPress now powers 17% of the top million websites in the world, and the latest data shows 22 out of every 100 new active domains in the US are running WordPress. BlogDroid allows users to easily launch WordPress-powered websites that showcase their businesses. Even if they not blogging on the site, BlogDroid provides all the tools to creates a powerful web presence with WordPress.
For more information, please check out http://www.blogdroid.com.
ABOUT CONTENTROBOT
ContentRobot, founded in 2006, offers WordPress development, WordPress support, and WordPress hosting services to clients worldwide.
CONTACT:
Karen Jackie
karen(at)blogdroid(dot)com
###