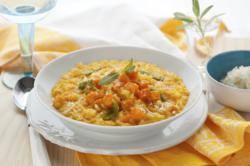 Mount Kisco, New York (PRWEB) November 15, 2012
Although Thanksgiving is known for relaxing with friends and family around the dinner table, it is often stressful planning the all-important meal. This holiday season Cucina Antica Foods Corp. is offering some help to all those who need to prepare a Thanksgiving meal by posting some new recipes on their website, cucina-antica.com.
These recipes feature Cucina Antica's new Tuscany Pumpkin Pasta Sauce, a perfect sauce for this time of year. For a cozy soup to warm you up, enjoy Cucina Antica's Tuscan Cream of Pumpkin Soup, just simply add a little bit of cream to the sauce and bring to a simmer. For a sophisticated appetizer, Cucina Antica suggests Pumpkin & Pancetta Crostini, a surefire way to win over your guests. And finally, Cucina Antica's Pumpkin Risotto provides an elegant side dish for your turkey. For these recipes and more, be sure to visit cucina-antica.com.
Cucina Antica Foods Corp. is a family owned and operated company located in Westchester County, New York. For over 14 years, Cucina Antica Foods Corp. has provided families with all-natural, fresh sauces as well as organic dressings and ketchup, imported Italian pastas and extra virgin olive oil. Recently, Cucina Antica has introduced Tuscany Pumpkin Pasta Sauce to their all-natural line of cooking sauces. For more information, please visit cucina-antica.com .