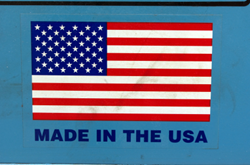 Escrow.com's services are available to almost everyone on the planet.
Orange County, CA. (PRWEB) November 16, 2012
Escrow.com, the pioneer of online escrow services, is pleased to announce that "Escrow Services" have been recognized as a viable payment technique to be used for export trade in the third edition of the U.S Department of Commerce International Trade Administration's Trade Finance Guide. Other methods of payment mentioned in the Guide include, but are not limited to: letters-of-credit, documentary collections, and open accounts.
The Trade Finance Guide was created in partnership with The Finance, Credit, and InternationalBusiness Association, the U.S. Small Business Administration, the U.S. Export-Import Bank, the International Factoring Association, the Association of Trade & Forfaiting in the Americas, and BAFT-IFSA, the merger of the Bankers Association for Finance and Trade (BAFT) and the International Financial Services Association (IFSA). The Guide is a quick reference tool for U.S. Exporters designed to help U.S. companies, especially small and medium-sized enterprises, learn the basics of trade finance so that they can turn their export opportunities into actual sales and achieve the ultimate goal of getting paid.
Andrew K. Sokol, Escrow.com GM of Emerging Markets, said "Getting paid is always an issue with international trade. And finally having Escrow Services recognized in the Trade Finance Guide is another way of legitimizing what we've been doing here at Escrow.com for nearly 14 years." While discussing the security aspect of the various payment options, Sokol added, "Plus, out of all the other payment options mentioned in the TFG, we believe our escrow services are the only one that provides equal transaction protection to both the Exporter and the Importer."
The other, more traditional methods of payment highlighted in the Guide, "flow largely at the speed of paper" says David C. Wyld, Robert Maurin Professor of Management at Southeastern Louisiana University in Hammond, LA. He adds, "The use of escrow services presents a win-win for all involved in international trade. I envision a rapid scaling in the growth and use of such escrow services - which have been utilized for over a decade in smaller-scale commercial transactions - due to the advantages they hold over the institutionalized letter of credit-based payments/settlement system that is predominant today."
"That's why we're here," said Brandon Abbey, Escrow.com President and Managing Director. He went on to say, "Our system is built to protect both sides of the transaction equally in the most cost efficient manner. It takes only a few minutes to set-up an escrow on our site. And to compare us even further with other payment options, like letters of credit, we have no application process. Therefore, our service is available to almost everyone on the planet."
When the Second Edition was released in April 2008, William G. Sutton, Commerce Assistant Secretary for Manufacturing and Services said, "The Trade Finance Guide has been an effective, useful finance resource for America's small- and medium-sized enterprises. This tool helps SMEs turn export opportunities into actual sales and makes it easier for them to do business internationally."
"Easy is key," Abbey elaborated, "Our clients continue to use us when other options are available. I equate that to the ease and cost-efficiencies that can be enjoyed when using Escrow.com."
Escrow.com recently announced their participation in the U.S. Commercial Services F.U.S.E. Program where they are
featured as a method-of-payment for Importers and Exporters in 53 high-volume, in-country websites around the world.
About Escrow.com
Headquartered in Rancho Santa Margarita, CA, Escrow.com, a privately held company, has pioneered the process of online escrow services. The Company, founded in 1999 by Fidelity National Financial, has established itself as the leading provider of secure business and consumer transaction management on the Internet. All escrow services offered on this Website are provided independently and exclusively by Internet Escrow Services(SM) (IES), one of the operating subsidiaries of Escrow.com. IES is fully licensed and accredited as an escrow company and is subject to compliance with all applicable nationwide escrow regulations.