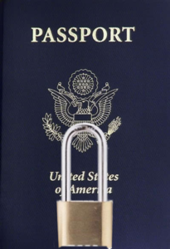 I was unable to get to the location to pick up the passport. I was shocked when they told me the passport would be waiting in the North Carolina airport where I was catching my connecting flight. It saved my trip.
Brooklyn, NY (PRWEB) November 20, 2012
People traveling on a regular basis can not always be in two places at once as most jobs require. Options for travelers exist to have their personal vital travel documents meet them at a designated airport, before they leave the United States.
This is a legitimate query. Certain passport expeditors won't only see that a passport is ready for the next day, seeing that it gets in you're hands where ever you may be located. Even if that means ensuring that the passport is at a specified airport before the traveler gets on that plane.
Preparing for a spontaneous business trip or unexpected family circumstance can be stressful by any means. Discovering the need for a passport and/or visa only adds to that burden, but there are passport expediting services that can logistically help you retrieve the passport from anywhere in the domestic United States.
Once an expeditor receives the finished passport from a U.S. Passport Agency it will either be shipped overnight to the traveler or left at a location for it to be picked up. If for any myriad of reasons a traveler cannot pick up or meet the passport due to time constraints, no means of transportation and there is no time to ship it overnight, the passport expeditor can have the passport waiting for a traveler at the airport. It's just one of the many services the agency supplies to make your trip manageable and comfortable.
Registered with foreign consulates, embassies and the U.S. Department of State, a passport expediting service can provide a quality of care and service that can be unexpected when it comes to government regulated vital documents. Acknowledging that applying for a passport can be a daunting task, especially at the last minute, a passport expeditor is the type of service needed in this situational manner. Instead of terminating or delaying a trip which can cost as much as the trip itself, travelers should consider the option of a passport expeditor to help secure vital travel documents.
For more information, please visit FastportPassport.com