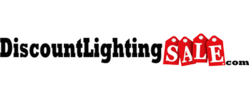 Wilmington, NC (PRWEB) November 16, 2012
Discount Lighting Sale anounces its first ever black friday blowout sale.
Discount Lighting Sale is happy to announce that Friday, November 23 through Sunday, December 2, 2012 will join in the holiday spirit and offer an across the board 20% off on all lighting fixtures. Coupon code is BF2012 for this sale and no getting up at 4:00 AM to get these bargains on all interior lighting, exterior lighting, bathroom lighting, landscape lighting and all other items on discountlightingsale.com website. Discount Lighting Sale offers everything to do with lighting for homes or business'. This website is a relatively new addition to the local, family owned business, Butler's Electric Supply which is located at 2013 Castle St, Wilmington NC.
Event will run from 12:00 AM Eastern time on November, 23 2012 and will end at 11:59 PM Eastern time on December, 2 2012 and the 20% off will apply to all lighting fixtures. Update your outdoor lighting or kitchen lighting or just buy that new chandelier that everyone is talking about and get "your" home ready for the holidays with this 9 day event. But if this event is missed call or visit the showroom located at 2013 Castle St, Wilmington NC to see the vast selection of interior and exterior lighting fixtures always on display from Monday through Friday 8 AM – 5 PM Eastern Time. "You" will be equally impressed with the selection and low everyday prices as well as the knowledge of out lighting staff.
Butlers Electric Supply, with CEO James Butler and VP Johnson Butler, has been the 'go to' lighting showroom in the Wilmington Community since 1948 and is celebrating its 65th anniversary this year. And the business is still locally and family owned. In keeping with the times and being a growing business, Johnson Butler, Vice President, has been instrumental in creating a new website discountlightingsale.com which shows the extensive inventory of the premier lighting showroom in the area.
So join in the holiday spirit and enjoy 20% off all landscape lighting, dining room lighting, ceiling fans, bathroom lighting, all manner of interior and exterior lighting. "Buy for yourself or give as a gift." Who doesn't want that pretty little chandelier for the powder room, right?
For more information please contact the Discount Lighting Sales Team at:
Discount Lighting Sale
2013 Castle Street
Wilmington North Carolina 29403
800-402-0688
Service(at)discountlightingsale(dot)com