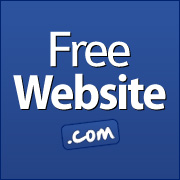 New York, NY (PRWEB) November 17, 2012
In an article released on their website today, the experts at FreeWebsite.com encouraged the use of online videos and other original content to increase website traffic.
According to the article, Youtube.com made a statement last October explaining that they started pushing for more original content. A year later after releasing that statement, YouTube is pulling the plug on roughly 60% of its original content. Without original content, YouTube would just be a portal to watch random videos.
"Original content is a key way to not only draw more attention to your site, but is also a way for viewers to feel more connected to what they're interacting with," said a FreeWebsite.com reprehensive. "When a viewer has a more 'personal connection' with your site, they are then more likely to comment, interact, and share your content."
In the article, FreeWebsite details the importance of original content, and offers readers advice on how to use it properly in order to get the most out of it.
In addition to website creation, FreeWebsite.com can also help customers manage original content in an effective, entertaining, and helpful way that will result in increased site traffic.
To learn more about getting the most out of posting online videos and original content, check out the article: http://www.freewebsite.com/youtube-to-pull-60-of-original-content/
About FreeWebsite.com: FreeWebsite.com breaks down barriers to website ownership by providing attractive, easy to maintain websites, complete with content, at a low price. To learn more, visit FreeWebsite.com.