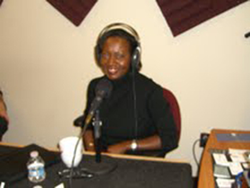 We work with nurses, therapists and aides who have provided quality care through local hospitals and health care agencies for years.
Atlanta, GA (PRWEB) November 16, 2012
On November 14, 2012, co-hosts Stone Payton and Lee Kantor of BusinessRadioX®'s Learning Insights interviewed Regina Owens with the LHC Group about training and instructional design in the healthcare field.
Regina Owens is a Senior Instructional Designer for LHC Group, one of the nation's leading home health and hospice care companies. LHC Group's comprehensive program of homecare, rehabilitation and hospice services centers on the unique needs of each patient. Putting the patient first has helped LHC become a leading resource for physicians and families for those needing homecare.
According to Owens, "We work with the nurses, therapists and aides who have provided quality care through local hospitals and health care agencies for years." Owens further explained that by combining a dynamic, clinically driven operational model, an efficient management team, and a high quality hometown medical staff, LHC is able to offer a comprehensive health care package which puts the patient's needs first.
Owens has worked in the field of healthcare for 30 years, 22 of which has been the area of homecare. She is an instructional designer with 12 years' experience in designing and developing comprehensive learning solutions for home healthcare employees.
Owens described her role with LHC Group as developing courses on clinical topics, awarding continuing education credits for nurses and therapists, as well as courses on technology and system operations, regulatory and compliance, and leadership development.
To learn more about LHC Group's approach to training, you can listen to this interview in its entirety at Learning Insights.
About Learning Insights Radio:
http://www.learninginsights.businessradiox.com
Learning Insights airs weekly on Wednesdays at 10am EST. Co-hosts Lee Kantor and Stone Payton interview learning professionals Improving Performance to Drive Business Results. Learning Insights is sponsored by TrainingPros.
About BusinessRadioX®:
BusinessRadioX® provides a turnkey solution for business owners who want to leverage the power of internet radio to meet their best prospects, establish credibility for their organization and heighten the placement of their brand in search engines rankings. With a professional venue and a proven formula, BusinessRadioX® helps hosts podcast their shows and create a regular stream of dynamic content to share with their prospects and feed the search engines every week. Programs are recorded and streamed live to the internet from our studios in the greater Atlanta area. For more information or to hear a live show, visit: http://www.businessradiox.com.