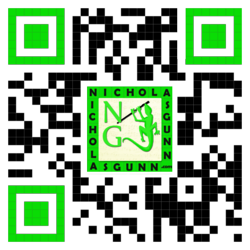 Give the man a guitar and a flute and you have a symphony. Add a piano and sacred drums and you have Nicholas Gunn- at his best - always…

- Last.fm
Chicago, IL (PRWEB) November 17, 2012
One would think a flautist or flutist (either one is actually correct) releasing their own mobile app means blowing into a smart phone and playing it like a flute. Well, that's already been done apparently.
Nicholas Gunn has a different take on playing the flute and how someone should use his new mobile app. He believes, and his track record certainly proves, that playing the flute is sexy and, for couples, extremely romantic! Downloading this new mobile app gives access to Mr. Gunn's extensive music catalog with fun features such as sending a personal photo.....how sexy is that!
Mr. Gunn has released 14 studio albums, sold a few million copies, and has been a continued presence on the Billboard charts. I guess a few million people can't be wrong, playing the flute must be sexy and romantic when it comes to Mr. Gunn's music?! Known for his Latin influenced, laid back approach, it's not just all flute music. In fact, there are stunning instrumentals on his latest effort Thirty-One Nights featuring Flamenco guitar and provocative spoken word. It's like being covered in whipped cream......just don't forget to send a picture!
Get THE OFFICIAL NICHOLAS GUNN APP by searching "Nicholas Gunn" in your app store or visiting Apple, Android, or Blackberry directly.
Be one tap away from the latest in the world of Nicholas Gunn! Stay on top of the latest Nicholas Gunn news, videos, events, and more in a beautiful, interactive, and personal experience.
KEY FEATURES

Send personal messages, photos, and voice messages direct to Nicholas
Chat with other fans on the fan wall, or via Facebook and Twitter
Like and comment on videos and photos
Check out up-to-date photo galleries
Share the app, news, photos, and videos via Twitter, Facebook, and Email
Nicholas Gunn is a Top-Ten Billboard charting musician. With a reputation as being one of the world's best selling flutists, he is in the upper echelon of contemporary instrumentalists. A classically trained musician, he has released over fourteen solo projects, selling over two million copies world wide making him a double platinum selling artist.