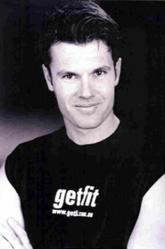 Australians need to stop blaming everyone else for their weight issues and take personal responsibility for what they put in their mouth
(PRWEB) November 28, 2012
In a recent 2012 government study conducted by the Australian Bureau of Statistics, the obesity rate in Australia is rising at an alarming rate. The number of obese Australians has risen dramatically over the past four years. From 2005 to 2012, the average Australian man gained 3.9 kilograms and the average woman gained 4.1 kilograms. Since 2007-08, the number of overweight and obese children of all ages has increased by 143,500 to 736,000 In addition; the study also shows an increase in height in both men and women.
The data from the study also shows a slight increase in weight gain for men at 70% and women at 56%. The reason for the increases has been a debatable issue. "Australians need to stop blaming everyone else for their weight issues and take personal responsibility for what they put in their mouth" says personal trainer and owner and CEO of Home Gym Equipment, Dean Piazza. Piazza says Australians are using numerous excuses to justify their rapid weight gain from junk food, which is advertised across Australian television to the stress of having to pay the mortgage on a home loan.
Home Gym Equipment conducted a survey of their own; asking people to give five reasons explaining their sudden weight increase. Below are the results.
1. Influential Junk food advertisements on T.V
2. Inexpensive and numerous fast food options
3. Long work hours leaving less time to properly exercise
4. Sitting too long on a computer
5. Being too tired to exercise
Medical experts also warn that Australians are now at an increased risk for many, potential life threatening conditions. More adults; In fact over 4 Million Aussies are suffering from higher blood pressure as well as diabetes. Many of these conditions can be linked directly to weight gain.
According to Piazza, the process of losing weight isn't a very difficult one. He says it requires some self-discipline by the individual to be consistent with exercise routines and to be very cautious about what they are eating. "Eating less sugary foods and increasing fresh foods that are unprocessed like fruits, vegetables, nuts and grains is a good start. Most overweight people are addicted to sugar. If they can break that sugar addiction, this will be a huge breakthrough in terms of their weight loss result" Piazza says.
Home Gym Equipment.com's mission is to simply make fitness an affordable option for all Australians. For more information about Home Gym Equipment.com visit http://www.homegymequipment.com.au/
Dean Piazza has fifteen years of personal training experience. In addition he is also a winner of Australia's Personal Trainer of the Year award and a fitness expert for Australia's NineMsn Good Medicine.
To schedule an interview with Dean Piazza call 040-261-6684 or email dean(at)getfit(dot)com(dot)au