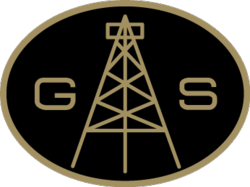 Houston, Texas (PRWEB) November 28, 2012
G.A.S. Unlimited, Inc. recently presented its full-service capabilities to an E&C company establishing itself in Houston, Texas. Initially seeking an established system and method to manage the entire employment process from job creation to on-boarding, the company approached G.A.S. Unlimited regarding its in-house management system.
Upon careful consideration, G.A.S. was able to offer three different strategies for addressing the company's needs. Particular attention was given to the business structure that offered the most ease in transitioning its business from overseas, allocating the responsibility of employment management to assure accountability and oversight consistent with the company's business philosophy, in addition to effective use of GPM and GAS's extensive database of experienced candidates.
Monday, October 29, G.A.S. Unlimited fully detailed all possibilities that existed and offered its professional opinion about the 3 scenarios. Two days later, Wednesday, October 31, G.A.S. Unlimited received a Master Service contract as exclusive managed service provider for staffing and recruiting, under which G.A.S. Unlimited will be responsible for the Client's recruitment and employment management in Houston.