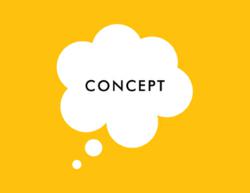 New York, NY (PRWEB) November 19, 2012
With Spark:Concept submissions arriving from all over the world and four competitions to judge, Spark was a busy scene during their recent jury week. "It was a recipe for chaos" said Spark founder, Peter Kuchnicki, "But somehow it all came together beautifully. Our team of volunteers, led by Spark Special Events Manager, Claire Woolf, juggled all the loose ends and made it happen. Our new judging tally system, using QR codes and tablets or smartphones, was a real breakthrough. Many thanks to UI designer Jessie Canon!""
The Spark Design Awards are a series of competitions that encourage and honor designs that make the world a better place. First held in 2007, the awards are focused into four competitions per year. The Spark Concept Awards are for work that is in the idea stage. For example, this could include architectural concepts, concept automobiles and design student work. The emphasis is on ideas.
Spark:Concept is for any discipline of design. This includes graphic design, product, UX, motion, architecture, interiors, transportation and others.
"In 2012, we had a record 246 submissions in Spark:Concept, ranging from high-tech product ideas to highly effective communication designs," said Clark Kellogg, Spark advisor. "Our top vote getter was 'BLOOMING' by Sujin Hwang, student at Art Center College College of Design. 'Blooming' is an adjustable prosthetic leg for above-knee child amputees especially in developing countries. Child amputees need to change their prostheses every year as they grow. "Blooming" is designed to be an affordable replacement as it can fit into any sizes in ages between 5 to 18 years-old. Brilliant!"
The Spark:Concept Jury was chaired by Ravi Sawney, founder of the renowned RKS Design firm. With a keen eye, the VIP judges looked for innovation, practicality and "Sparky" thinking. The jurors chose 54 student winners, including 8 top Spark! Awards, 16 Golds, 16 Silvers and 14 Bronzes. In addition, there was a Spark! Award, two Golds, two Silvers and 3 Bronzes for professional concept entrants. Eleven countries were represented, with US and South Korea submitting the most designs. "Special mention must be made of the many high honors that the South Korean designer students have gained—this is significant progress and reflects hard work, keen talent and good teaching," Kuchnicki added.
All the design entries can be viewed at the Spark Website in the Gallery Section.
The highest award in Spark:Product is called the Spark!. Winning Student designs were:
Blooming
Leanable Umbrella
Tape Tie
Revolve Window
Multi Wrench
Color Pop
Eye Stick
Vacc-stamp
The Spark! Winner in the Pro category was:
Chongging River Tower
SPARK WINNERS PANTHEON
Spark! -Blooming, Sujin Hwang, Art Center College of Design
Spark! -Leanable Umbrella, Jae hee Park, Hong Ik University
Spark! -Tape Tie, Joohyung Lee, Hong Ik University
Spark! -Revolve Window, Sejoon Kim, Hong Ik University
Spark! -Multi Wrench, Hyuntae Kim, Keimyung University
Spark! -Color Pop, Seonhwoi Moon, Kookmin University
Spark! -Eye Stick, Design Team, IIDEA, Dongseo University
Spark! -Vacc-Stamp, Dhojin Han, Samsung Design Membership
Gold -Lookey, Design Team, Designsori Academy, Inje University
Gold -Ergonium, Maxime Dubreucq, UID, Umeå Institute of Design
Gold -Freenter, Design Team, I2D, Korea Kyungsung University
Gold -Multi-Ladder, Moonjung Jang, Samsung Design Membership
Gold -A Plus Pillar, Sang-hu lee, Jeju National University
Gold -African's Cup, Design Team, GrandSlam Unit, Gachon University
Gold -Eat 'Em, Hyeong Rae Rho, So Yon Jeong & Sung Hun Kim, Yonsei University
Gold -Consistent-motion Ruler, Myeongjin Kim, Inje University
Gold -Tinkerball, Namsun Do, Kyunghee University
Gold -Blossom, Se-eun Kim, Korea Polytechnic University
Gold -Quick Stand & Lock, Soohwan Kim, Hoseo University
Gold -Multi Plug, The A Team, Yeungnam University
Gold -Stone Spray Project, Design Team, Stone Spray
Gold -Playing Ball Cleaner, Chan-hee Kang, Kyung Hee University
Gold -Safety Can, Won Heo, Da bin Kim, Da eun Kim, Hoseo University
Gold -Smart Swimming Goggles, Chanhee Han, Samsung Design Membership
Silver -Soap Crayon, 3_Girls Design Team, Korea Polytechnic University
Silver -Poleglimmer, Song Jiseung, Hanyang University
Silver -Elixir, Nari Hwang, California College of the Arts
Silver -Save Sprinklers, Lee Sangmin, Kim Ye Lim, Hoseo University
Silver -Water Hoop, Yeoil Youn, Team 'O'
Silver -Dial-lock, DesignTeam, Hong Ik University
Silver -Up-cycle Pottery, Jongbin Kim, Kynghee University
Silver -Folder & Holder, Seunghwan Jeong, Korea Polytechnic University
Silver -Stripes Soft Lens case, Yeonwoo Suk, Mokwon University
Silver -Charging Pack, Hyun-ju Shin
Silver -Electroscope Pliers, Jungjune Seo, Gachon University
Silver -Helen, Kang Yujin, Kyung Hee University
Silver -Pin Button, Jung Kiho, Jang Mingyeong, Hong Ik University
Silver -Flat World, Tadashi Tamura, Waseda University
Silver -Chalker, Ilmo Ahn, Konkuk University
Silver -Under The Sea, Eunjin Yi, Sookmyung University
Bronze -Jellyfish Lighting, Jongwoo Choi, Central Saint Martins
Bronze -Pinch Jaineel Shah, DSK, ISD International School of Design
Bronze -Fingerprint Key, Design Team, Designsori Academy, Inje University
Bronze -LumaHelm, Wouter Walmink, RMIT University — Exertion Games Lab
Bronze -Fire Extinguisher+, Kyoung Mo Baek, Hong Ik University
Bronze -Multi-Intake, Seung Woo Jung, KookMin University Graduate School
Bronze -Washmaid: Sink+Dishwasher, Vijay Chakravarthy, Savannah College of Art and Design
Bronze -Snow Band, Bo Kyeong Kang, Hannam University
Bronze -Light Of Time, Sung-won Jo, Team 'O'
Bronze -Disperse, Hsiang-Han Hsu, Fortune Institute of Technology
Bronze -Ointment·Tips, Design Team, J&D Hannam University
Bronze -Sight Wide, Design Team, CRea, Catholic University of Deagu
Bronze -Subway Signal Light, Hyun Ju Park, Hong Ik University
Bronze -Rainwater Collective, Eric Lynn, Tulane University
CONCEPT PRO WINNERS
Spark! -Chongqing River Tower, Design Team, Skidmore, Owings & Merrill LLP
Gold -K-haler, Mundipharma
Gold -Abacus Prodigy Soropad, Michael Horito, Rocketship
Silver -Nova, Roman Gebhard, LUNAR Europe GmbH
Silver -Meerkat Seat Concept, James Shing Hin Lee, Paperclip Design Limited
Bronze -Living on Video, Design Studio, Steelcase
Bronze -Vela, Roman Gebhard, LUNAR Europe GmbH
Bronze -Immersive Exercise Pod, Steven Ward, Life Fitness
WINNERS IN NEXT SPARKBOOK
The winners of these Awards will become the stars of the next Spark Design Awards Annual, to be published next year. The 2011 Awards edition was recently published and is available at Amazon.
More information about this organization and these competitions can be found at the Spark website landing page at http://www.sparkawards.com.
Spark is proudly sponsored by Autodesk, Core77, ArchNewsNow, Archinect, Bustler, Pluo Consulting and RIOT Creative Imaging.
-------------------------------------------------------------------------------------------------------------
BONUS INFO
Firm Friends
These design firms, organizations and companies have consistently supported Spark through its formative years. Together we have built the Spark Design Awards and laid a strong foundation for
the future.
Addis Creson, Gee + Chung Design, Plantronics
Ammunitition Group, Global Design Network, Propeller
Antenna Group, Herman Miller, Hong Kong Polytechnic Univ.
Art Center College of Design, Hewlett-Packard, RKS Design
ASTRO Studios, Inc,. Hong Ik University, Samsung Art & Design Institute
Birsel+Seck, Humanscale Design Studio, School of Visual Arts
California College of the Arts, IDEO, Seoul National University of Science & Technology
Carbon Design, Isay Weinfeld, Skidmore, Owings & Merrill, LLP
Chrysler, Karim Rashid Inc., Smart Design Worldwide
Continuum, FGI Interactive, Springtime, Marcio Kogan Architectos
D.Light Design, LUNAR Design, Steelcase
Daedalus Design, Marmol Radziner + Associates, Stuart Karten Design
Danny Cheng Interiors, Metaphase Design Group, Studio Hinrichs
DYSON, Normand Couture Design, Susan Grant Lewin Associates
ECCO Design, One & Co, UC Berkeley College of Environmental Design
Essential, Inc, Orange22 Design Lab, Volume Inc
FUEGO, Otis College, Whipsaw Inc
Fuseproject, Pentagram Design, Whirlpool Corporation