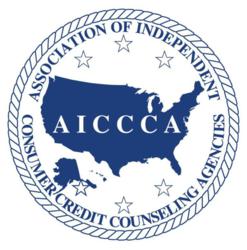 Consumers who can stick to their plan will be much better off when the New Year arrives and less likely to be facing a Red Tuesday™.
Fairfax, VA (PRWEB) November 15, 2012
With Thanksgiving just a week away, it's beginning to look a lot like Christmas everywhere. The Association of Independent Consumer Credit Counseling Agencies advises consumers to plan carefully for their holiday expenses to avoid a Red Tuesday™ caused by using credit to pay for these expenses.
"In answer to a recent question on our website about being prepared financially for the 2012 holiday season, only 20 percent of responders said they were prepared or at least somewhat prepared," said Dave Jones, president, AICCCA. "The other 80 percent who were not prepared need to come up with a plan now. Consumers who can stick to their plan will be much better off when the New Year arrives and less likely to be facing a Red Tuesday™."
To help consumers stay within their means this holiday season, AICCCA offers five tips to have a special holiday with less:
1. Put names in a hat (a hat you already own). If you buy for a large circle of people that are all connected (like families or co-workers) this is a quick way to reduce the number of gifts on your list, which will, in turn, reduce the amount of money you spend. Even if everyone does not want to participate, you can eliminate at least a few gifts among the ones who do want to draw names.
2. Set - and stick - to a realistic budget. Whether you draw names or not, you will need a complete list of every person you will buy for. Assign a dollar amount to each name. As you purchase gifts, be sure to mark them off the list and also note the exact amount spent. If you simply cannot resist going over on the perfect cashmere scarf for Aunt Maggie, you'll need to make up the difference in someone else's gift.
3. Demonstrate the true meaning of the holiday. A charitable donation is a perfect gift for those hard to buy for on your list and comes with some added bonuses. You may be able to take a tax deduction for the year. Even more important, parents with children who are having a hard time understanding that it is better to give than to receive will find that a gift donation is a wonderful way to illustrate that point. Do a little on-line research of the charity and share some of the stories with your children and encourage them to share them in turn with the person the donation was made for.
4. Give gifts with a personal touch. Making something special for someone, whether it's a hand-knitted sweater or a tin of homemade cookies, shows you care enough to spend not just money, but time on them. Many unique, one-of-a-kind items can only be bought secondhand. Again, spending your time to research gift ideas tailored to specific people on your list makes your gift extra-special without breaking the budget. Used bookstores, garage and estate sales and secondhand stores should not be overlooked and may yield some great bargains.
5. Go retro with old-fashioned entertaining, decorating and gift-wrapping ideas. Potluck suppers will allow everyone to contribute to your holiday affair. Stringing popcorn and cranberry chains for decorating while watching a holiday movie might become your favorite family activity this year. The Sunday comics make wonderful gift-wrap and are a fun and different way to recycle.
AICCCA recommends that all purchases be made using cash, check or debit card. When shopping, leave your credit cards at home so you won't be tempted to buy something that was not planned and you won't have to worry about a Red Tuesday™ in 2013.
If you need financial help, a qualified AICCCA member office can help get your financial life back on track. Call 866-703-8787 or visit http://www.aiccca.org to find an office to serve you.
AICCCA: Founded in 1993, Association of Independent Consumer Credit Counseling Agencies is a national membership organization established to promote quality and professional delivery of credit counseling services. AICCCA and its members are focused on financial education, efficient processes and advanced technology to best serve clients and creditors. AICCCA members are independent nonprofit agencies that advocate for debtors, annually counsel millions of consumers nationwide and provide debt management services to consumers with excessive unsecured debt. To contact an AICCCA member agency call (866) 703-TRUSTAICCCA (866-703-8787) or visit http://www.aiccca.org.