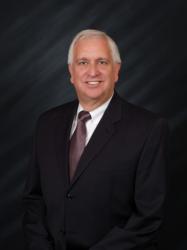 Nova Polymers has all the right pieces in place for tremendous growth by continually introducing new products while always focusing on customer support.
Fairfield, New Jersey (PRWEB) November 19, 2012
The appointment of Bob Greenberger as National Sales Executive for Nova Polymers, global manufacturer and distributor of photopolymer sign products, is announced by Dave Miller, Director of Global Business for Nova Polymers. In his new position, Greenberger will provide sales and support for Nova Polymers' complete line of line of signage and wayfinding products, including NovAcryl®, the industry's leading material for accessible signage.
Greenberger brings to his new position over 25 years of sales leadership and relationship building that will allow Nova Polymers to further strengthen relationships with sign fabricators and material specifiers by providing technical support and insight into trends affecting the industry. He previously served as Vice President of Sales and National Account Executive for leading sign fabricators and has received numerous sales awards recognizing his outstanding performance.
"Bob is a widely-respected and talented individual and we are extremely fortunate to have him on our team," said Dave Miller. "The addition of Bob further demonstrates our commitment to the sign design and fabrication industries. His wealth of experience and familiarity with the industry and our products will be a significant benefit for our customers," added Miller.
Commenting on his appointment, Greenberger stated "I have always been impressed with Nova Polymers as a forward-thinking organization with innovative products. Nova has all the right pieces in place for tremendous growth with their commitment to education specific to accessibility, innovative materials like NovAcryl®, and collaboration with fabricators to become more efficient in the workplace."
Greenberger is a graduate of Pennsylvania State University with a BS degree in Marketing. He and his wife, Dorothy, have three daughters and two grandchildren, and reside in Kalamazoo, Michigan.
About Nova Polymers
Nova Polymers is the largest manufacturer and distributor of photopolymer sign products in the United States, Canada, Europe, the Middle East and Australia. Nova Polymers developed the world's first clear photopolymer sign material (NovAcryl®) that continues to have a profound effect on the creative potential of the sign design and fabrication industries. The company continues to work with the architectural signage and design community to expand its high quality and progressive product line in ways that add creativity and flexibility, while complying with international accessibility standards.