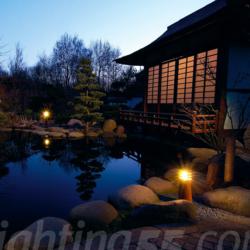 New outdoor lighting fixture collection that comes with a rustic look and the newest technology
Tarpon Springs, FL (PRWEB) November 16, 2012
Tampa Bay based company SLV Lighting is an innovative provider of residential and commercial luminaires for interior and exterior use. Founded in 1979 and based in Übach-Palenberg, Germany, SLV is one of the fastest-growing and most successful modern lighting companies in Europe.
Ingo Schaer, President of Lighting55.com stated, "SLV lighting products are known for their innovative design and great quality.
The Rusty series of outdoor luminaires are manufactured from Cor-ten steel and are incredibly robust. This maintenance free series of fixtures are ideal for applications requiring a rustic look. The series is powered by line voltage and rated for energy efficient compact fluorescent lamps. An earth spike is also available to simplify installation.
About Lighting55.com
For over 15 years, Lighting55.com has been providing traditional and contemporary lighting and modern outdoor lighting solutions. Their clients include individual homeowners, interior designers, contractors and corporations. Some of their current clients include Twentieth Century Fox, Macy's, Deutsche Bank and the Cosmopolitan Las Vegas. Lighting55.com is a division of Euro Lights & Electric Group Inc. headquartered in Tarpon Springs, FL with warehouses in the United States and Germany.