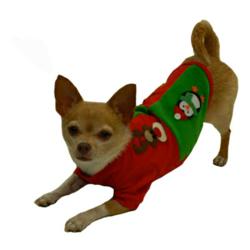 "We are ready for the 2012 holiday season with great gift ideas for pets and pet lovers."
(PRWEB) November 16, 2012
DoggyInWonderland.com will provide dog holiday apparel, holiday dog toys, holiday kitty toys, and gift ideas for pets and their families. They are also offering e-Gift Certificates in the following denominations: $25, $50, $100, and $150. "If you can't decide what to get the pet lover that seems to have everything or for their precious furry friend, we are now offering e-Gift Certificates so you can let them choose. The e-Gift Certificates are also a great idea for those last minute shoppers who aren't sure if a gift can be delivered in time since these are sent via e-mail," one managing partner stated.
Doggy In Wonderland is an on-line pet boutique offering chic dog products such as stylish pet carriers, designer collars and leashes, fashionable dog clothes, and quality dog toys. They recently added a cat product line, Kitty In Wonderland, which includes cat beds, cat collars, cat carriers, and cat toys. One partner shared that for the most part, they strive to carry items that generally can not be found at discount or big-box stores.
"We are excited about our first Christmas season with Doggy In Wonderland. We plan to provide great gifts for pets and pet lovers. We also deliver high quality customer service in order to satisfy our customer's expectations. To kick off the season, we are holding a drawing for all those who sign up for our newsletter by November 29, 2012. The prize will be a plush pet bed. Our newsletter contains product updates and information as well as discount coupon codes. We will have discount coupon codes for Black Friday and Cyber Monday," expressed the managing partner.
To sign up for Doggy In Wonderland's newsletter go to: http://doggyinwonderland.us5.list-manage.com/subscribe?u=ea0ba8df3f2125e92b2d44b25&id=fe5a7e69f9.
For additional information on this on-line pet boutique, please visit http://www.doggyinwonderland.com.