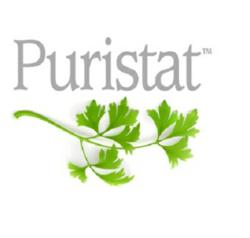 "BBB Accreditation and top rating of A+ gives our customers confidence in our commitment to maintaining high ethical standards of conduct." - Jim Danna, President
Cary, NC (PRWEB) November 15, 2012
This week, Puristat, Inc. announced its recent accreditation by Better Business Bureau serving Eastern North Carolina. As a BBB Accredited Business, Puristat, Inc. is dedicated to promoting trust in the marketplace.
"We are proud to have met BBB's high standards and we are excited to be part of an organization that exists so consumers and businesses alike have an unbiased source to guide them on matters of trust," said Jim Danna, President. "BBB Accreditation and top rating of A+ gives our customers confidence in our commitment to maintaining high ethical standards of conduct."
BBB Accredited Businesses must adhere to BBB's "Standards for Trust," a comprehensive set of policies, procedures and best practices representing trustworthiness in the marketplace. The standards call for building trust, embodying integrity, advertising honestly, telling the truth, being transparent, honoring promises, being responsive and safeguarding privacy.
When dealing with a BBB Accredited Business the consumer has peace of mind knowing that they are dealing with an honest organization that is accountable to its clients.
For additional information regarding BBB Accreditation, visit easternnc.bbb.org.
About Puristat, Inc.:
Since 2001, Puristat has provided cutting-edge digestive health guidance, breaking news and remedies to address all varieties of digestive illness. The Puristat Medical Team helps you make lifestyle changes to keep you on the path to better digestive health and happiness.
Dramatic transformations start with education. From there, the path often leads towards colon cleanses, liver cleanses and an overall digestive health wellness plan.
Every organ, gland and cell is in our bodies are affected by the condition and maintenance of our colon and liver. Our bodies are not built to continually eliminate ever-increasing amounts of toxins. If they were, we'd all be disease free and energetic. Puristat helps you naturally eliminate these toxins. Visit http://www.puristat.com
About BBB serving Eastern North Carolina:
Better Business Bureau serving Eastern North Carolina is a 501(c)(6) not-for-profit corporation serving 33 counties in eastern North Carolina. The organization is funded primarily by BBB Accredited Business fees from more than 3,000 local businesses and professional firms. BBB promotes integrity, consumer confidence and business ethics through business self-regulation in the local marketplace. Services provided by BBB include reports on companies and charitable organizations, general monitoring of advertising in the marketplace, consumer/business education programs and dispute resolution services. All services are provided at no cost to the public, with the occasional exception of mediation and arbitration.