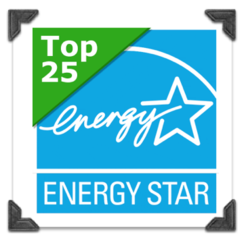 With the cold weather approaching, now is the time to get your home ready for winter and save money on your heating bill.

Asheville, NC (PRWEB) November 15, 2012
HomeSource Design Center of Asheville, North Carolina is hosting an informal reception Thursday, November 29, 2012, teaching ways to make your home more energy efficient now.
With winter approaching, it is time to take the steps necessary to create a more energy efficient home. Learn the top 25 ways to help save money on winter heating bills. Building or remodeling? Understand how energy-efficient products earn their label without sacrificing performance, features and comfort. Don't let heat escape unnecessarily. Leave armed with tools needed to make a difference in your energy bill today. Space is limited for the event, register online at the Design Center's Website to secure an event ticket.
Register for this event on The HomeSource Design Center website.
The reception will start at 6:00 pm and end at 7:00 pm. Complimentary to attendees. Beer and wine will be served.
The HomeSource Design Center is located at 172 Charlotte Street, Asheville NC 28801.
About HomeSource Design Center
The HomeSource Design Center is Asheville's premier location providing home improvement, new construction and remodeling products; kitchen and bath design; and all your construction and landscaping needs under one roof. Located off of Charlotte Street in Asheville, support your local source for all your home remodeling or construction products.