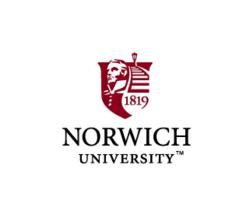 (PRWEB) November 16, 2012
Norwich University's School of Architecture + Art announced its first juried art show of high school art, on display in the Chaplin Hall Gallery through November 30.
The public is invited to an awards ceremony on Sunday, Dec. 2 from 2-4 p.m.
This exhibition features the work of 19 young artists from six Vermont and New Hampshire high schools. This is the inaugural exhibition of what is intended to become an annual event designed to celebrate talented high school artists and the quality high school art programs in New England.
This year's jurors are Norwich professors: Jason Galligan-Baldwin, Asst. Professor of Art/Studio Arts Coordinator; Danny Sagan, Assoc. Professor of Architecture/Program Director and Cara Armstrong, Visiting Professor of Architecture.
A free downloadable catalog of the exhibition will be available Dec. 5 on the School of Architecture + Art blog.
Norwich University is a diversified academic institution that educates traditional-age students and adults in a Corps of Cadets and as civilians. Norwich offers a broad selection of traditional and distance-learning programs culminating in Baccalaureate and Graduate Degrees. Founded in 1819 by Captain Alden Partridge of the U.S. Army, Norwich University is the oldest private military college in the United States of America and the birthplace of our nation's Reserve Officers' Training Corps (ROTC). http://www.norwich.edu