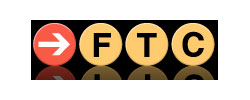 Fairfield, CT (PRWEB) November 20, 2012
Get your spoons, hubcaps, whistles and any other junk you can bang on and come down to StageOne to welcome back to Fairfield Theatre Company's StageOne Bridgeport's favorite band of gypsies Caravan of Thieves. Having been on tour across the country for the majority of the year in support of their 3rd album Fun House, this theatrical band of misfits come back in support of their latest tour "Homeless for the Holidays" which helps benefit the National Alliance to End Homelessness.
Caravan of Thieves have been on a roll since the release of their 3rd album earlier this year and seems like this caravan isn't going to stop anytime soon. Performing alongside of the likes of Emmylou Harris and Glen Campbell earlier this year apart of the Ann Arbor Folk Fest in Michigan, this unique band made up of husband and wife songwriting duo Fuzz & Carrie Sangiovanni, violinist Ben Dean, and upright bass player Brian Anderson will have their family of freaks as they refer to their fans hooting and hollering for more of their poignantly catchy tunes like Raise the Dead, Candy and their version of Queen's Bohemian Rhapsody.
Caravan also wants to let those in attendance know that there is a serious issue happening in this country and around the world, one that has hit many after hurricane Sandy among the eastern seaboard of homelessness. Caravan has teamed up with the National Alliance to End Homelessness an organization that reminds those that there are 643,067 people experiencing homelessness on any given night in the United Stated alone.
"The idea of this tour came from when we first thought of naming the tour "homeless for the holidays" because we were going to be away performing most of October through December. But of course we thought of the people who were actually homeless and it lead us to search and find the National Alliance to End Homelessness, and put together a fundraiser where the proceeds from a couple of holiday themed song downloads would go toward their organization. But now that our home town and entire region suffered the wrath of hurricane Sandy, it feels even more purposeful. We have not been home since early Oct and have only seen the internet posts and news reports. Just devastating." Says Fuzz.
The Fairfield Theatre Company is also doing their part this holiday season by collecting can goods to support local Fairfield County charity Operation Hope during a few shows this holiday season. In the past year, FTC and Operation Hope have raised over a ton of food in May during the national post office food drive and over five hundred pounds during the Jen Chapin concert held September 30th.
FTC and Caravan of Thieves ask for your support this holiday season by bringing can fruit, tuna, and soup goods to selected shows which will aid Operation Hope and by downloading Caravan of Thieves holiday songs which help support National Alliance to End Homelessness. They both would like to thank all who help make this holiday season a little bit easier for those who are less fortunate.
Date:Friday, November 23
Doors: 7:00 PM
Show: 7:30 PM
Concert Venue: StageOne 70 Sanford St.,Fairfield, CT 06824
Concert Tickets: $37 advance, $42 Door Member Discount: $3
Buy online: http://www.fairfieldtheatre.org
Upcoming Live Bands, Music & Entertainment:
Sat., Nov 24 @ StageOne: Brother Joscephus and the Love Revival Revolution – Jazz fueled horn driven funk music with complex arrangements with a gritty soul and a gospel heart that will have you dancing around StageOne in seconds.
Concert Tickets: $22 Advance $ 26 Door $ 3 Member Discount
Sat., Dec 1 @ StageOne: Lez Zeppelin– This precision tribute all-female band of long-haired rockers kicks possibly more ass than those guys would today, anyway. If you're a true fan, you'll even appreciate their inspired moves and play-the-part attitudes that simultaneously seem sincere and fictitious. $32 Advance $37 Door Member Discount $5 Sold Out
Thu., Dec 6 @ StageOne: Steve Kimock – Pushing the boundaries of rock & roll, R&B, gospel and soul into a smooth, almost otherworldly territory. Joining him will include Bernie Worrell (founding member of Parliament Funkadelic, Talking Heads), Wally Ingram (Sheryl Crow, David Lindley) and bassist Andy Hess. Concert Tickets: $37 Door $42 Member Discount $3
Sun., Dec 9 @ StageOne: John Gorka- Mines folk, blues, bluegrass, and other acoustic musical forms to create deceptively simple tunes that convey a rich variety of emotional textures and ideas. Concert Tickets $22 Advance $26 Door Member Discount
Fri., Dec 14 @ StageOne: Shawn Colvin - Grammy-winner that came up on the East Coast folk scene in the '80s, with a resilient voice and folk-rock songwriting. Concert Tickets $85 Advance $90 Door N/A Member Discount
Sat., Dec 15 @ StageOne: Holiday Evening with Raul Malo - Grammy-winning Mavericks' frontman has made his mark in the country music world and then slipping into the Latin and jazz arenas via rock & roll, Raul Malo has proven to be an ever-expanding musical talent with the notion of American roots music from roadhouse rock 'n' roll, country standards, and R&B gems. Concert Tickets $35 Advance $40 Door $3 Member Discount
Sun., Dec 16 @ StageOne: Lucky Peterson - As one of the most versatile players in blues, Lucky Peterson ranks among the best of the best, and considered the most dangerous triple threat working in the blues. A searing lead guitarist, fantastic organist, and first-rate vocalist, Lucky's many talents are truly mind-boggling. Concert Tickets $25 Advance $29 Door $3 Member Discount
Fri., Dec 28 @ StageOne: Assembly of Dust – Melding the deep grooves of blues and R&B with guitar work that recalls J.J. Cale and Little Feat, this New York-based quintet has developed a sizable following on the East Coast for their rich country-accented melodies and impressive chops. Concert Tickets $25 Advance $29 Door $3 Member Discount
Sat., Dec 29 @ StageOne: The Felice Brothers - Mud-stomping Americana folk which pulls from traditional stylings of The Band and Bob Dylan. Concert Tickets $22 Advance $25 Door N/A Member Discount
Sun & Mon., Dec 30 & 31 @ StageOne: Ryan Montbleau Band – This Americana folk funk blues band will have you dancing and shaking your hips and ready to bring in the New Year with good vibes! Sunday Tickets $37 Advance $42 Door $5 Member Discount Monday Concert Tickets $57 Advance $62 Door $5 Member Discount
About the company:
Fairfield Theatre Company is a highly-acclaimed nonprofit performing arts organization located in the heart of downtown Fairfield, Connecticut. FTC presents nearly 200 performances and concerts each year featuring outstanding national talent on FTC's StageOne in Fairfield and at The Klein Auditorium in Bridgeport. FTC's intimate 200-seat StageOne venue is widely recognized as being one of the best places to see a live music and entertainment in the region. FTC is dedicated to providing the highest quality arts, live entertainment, and educational experiences to the communities we serve.