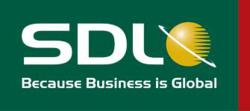 Maidenhead, UK (PRWEB) November 16, 2012
SDL (LSE: SDL), the leading provider of Global Information Management solutions, today announced the post-event summary of its successful fifth annual DITA Fest 2012 conference, which took place on October 23, 2012. Nearly 200 content and customer experience experts, representing 106 companies, gathered in Redwood City, Calif. to hear about the role of product content in customer experience and best practices, to learn about new technologies and methods for improved collaboration, and to network with other companies using DITA and structured content.
Adoption of DITA has increased dramatically in the past several years, with global businesses achieving as much as 30 to 50 percent savings in content production and translation costs. DITA Fest provides a forum for technical documentation professionals to discuss DITA best practices for transforming product content creation, management and delivery. This transformation into highly relevant, searchable and personalized content provides the basis for exceptional customer experience.
Keynote speaker Jane McGonigal, PhD, renowned game designer and best-selling author of Reality is Broken, delivered an inspiring and impactful talk entitled "How to Get SuperBetter" about how games and virtual communities can improve lives. Content experts from Intel and VMware also presented at DITA Fest, offering attendees helpful tips and advice. Feedback on the event was overwhelmingly positive, with customer presentations being described as "thought-provoking from a practical and business-related perspective." Some of the highlights include:
"If you create the fastest way to get quality content to your customer, everybody else in the organization will jump on board. So just find a few people who want to do it, and everybody else will follow," Chris Shockowitz, Senior Manager, Collaboration Solutions, Intel.
"Take it all, throw it away, and think about what the ideal system is for your content to meet your customers' needs," Laura Bellamy, Information Architect, VMware.
In addition, SDL also launched SDL LiveContent at the event. Replacing ad hoc tools and processes traditionally used in the past, SDL LiveContent gives technical content developers an integrated end-to-end solution that harnesses the power of XML for authoring, collaboration and customer-facing delivery. By releasing solutions such as SDL LiveContent and hosting its annual DITA Fest event, SDL helps to empower global companies to deliver smart, interactive product information and user assistance through all relevant touch points in the customer journey.
Would you like to learn more? View a video of the sights and sounds of DITA Fest 2012.
About SDL
SDL enables global businesses to engage with their customers in the language, the media and at the moment they choose. We help businesses manage their brands, drive global revenues, accelerate speed to market and enrich their customers' experience. SDL's enterprise-ready innovative technology and service solutions span the entire customer journey and include social listening and marketing analytics, campaign management, language management and services, video and written content creation, web content management, dynamic technical documentation and eCommerce. SDL solutions drive global reach across multiple languages, cultures, channels and media. SDL has over 1,500 enterprise customers, 400 partners and a global infrastructure of 70 offices in 38 countries. For more information, visit http://www.sdl.com.