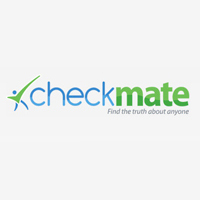 Las Vegas, NV (PRWEB) November 16, 2012
Instant Checkmate, the Las Vegas, Nevada-based Internet startup company has added a new feature to its rapidly-expanding criminal background check database—the Instant Checkmate "Public Criminal Records Database."
Monthly subscribers to the Instant Checkmate database currently have instant access to public records for anyone in the United States. Subscribers can view an extensive array of public information on their search subjects, including police records, marriage and divorce history, and a long list of general identifying information.
This brand-new Criminal Records Directory is being offered to the general public as a resource to verify the name of the person (or people) intended to investigate, before paying for a full subscription. With the new Directory, clients can perform a "mini-search" on as many subjects as they'd like, so that they order criminal records background checks on the right subjects.
Instant Checkmate spokesperson Kristen Bright says that this new service is a great teaser for what the full database can provide: "Our loyal subscribers already know what they're getting with our extensive background checks. New subscribers tell me all the time how impressed they are at the information we uncover. But the average person doesn't yet understand that our service scours thousands of databases, all across the Internet, for information. The new Public Criminal Records Directory gives the average person a taste of what they'll get from an Instant Checkmate subscription."
Bright stresses that the Public Criminal Records Directory is a free service, rather than an add-on with an additional fee. "We're not out to nickel-and-dime our clients," she says. "Think of the Public Criminal Records Directory as sort of a phone book for background information."
The Public Criminal Records Directory originated as a solution to a problem—before it became a problem. "We realized that there were potential clients out there, who wanted to search for someone but they might not have all the necessary information," explains Bright. "Our new directory lets first-time visitors plug in what they do know, in order to find the right person to check out."
With the new directory, clients are able to search based on name, and then use that information to refine the search according to state, city, street, and address. Age and other demographic data is also taken into consideration, in order to locate the proper subject prior to ordering a complete criminal background check.
"When you are searching a subject, there's simply no such thing as too much information," Bright explains. "With the launch of our Public Criminal Records Directory, we are just adding one more way to provide vast, extensive results to our loyal clients."
Over the last two years, Instant Checkmate has risen from a small Internet start-up to become a leader in the field of criminal background checks. Instant Checkmate's proprietary electronic data aggregation system has revolutionized the market, taking the company from a fledgling brand to an industry leader. With the new Public Criminal Records Directory, Instant Checkmate cements its status as a trendsetter in the highly competitive Internet startup industry.
About Instant Checkmate.com
Instant Checkmate is an online service that provides individual background checks on a subscription basis. Instant Checkmate sources its data from federal, state and local records which have been processed through the court system and made available electronically. Some of the sources used include sex offender registration sites, and private database records that are publicly available. To receive more information about Instant Checkmate, visit their website at http://www.InstantCheckmate.com or connect with Instant Checkmate on LinkedIn.