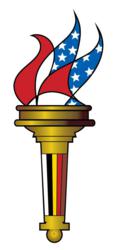 Liberty is literally the only out for America if we are to avoid the calamity of revolution, ...and I don't think most American's appreciate the gravity of our situation...
Galena, IL (PRWEB) November 16, 2012
Elect A New Congress, the Super Pac for All Americans, released the final installment of its tri-series essays "On Liberty", delving into the definition and application domestically, and in foreign policy, today, on its website at http://www.electanewcongress.com. Elect A New Congress, dedicated to restoring Liberty in the governance of America, released its in-depth examination of Liberty, with insights as of yet unapproached by any other source to date.
The On Liberty tri-series examines first the definition of Liberty, then moves into the catalytic effect of Liberty in Restraint of Government and Spending. The final essay is dedicated to the impact of Liberty as Foreign Policy.
"We've researched the issue of Liberty," shared Wm Fawell, spokesman for Elect A New Congress, "and no one has touched the subject of Liberty to the degree our series. It is critical to America that someone has examined this obviously neglected political and economic alternative, to the systemic failure of America's current governing system."
The essay, On Liberty in Restraint of Government and Spending, is supported by two associated essays on, The Orderly Removal and Replacement of the Federal Reserve Bank, and another on the, Oil/Dollar Standard.
Liberty as Foreign Policy, is supported by essays on Benghazi, and the History of the Neo-Con. The entire series is then wrapped up in an Election Post Mortem that concludes with HM 535, designed to change the Hearts and Minds of all 535 members of Congress to restore Liberty to the governance of America, no later than 2014.
"Our historic concern is that America has entered into the first stage of revolution," intoned Fawell, author of New American Revolution. "People say it can't happen here, but it's already occurred twice before in America. First in 1776, and again in 1861, both bloody affairs that tore the nation apart in a whirlwind and left no one untouched.
"Liberty represents a social, moral, and economic model unto itself, and is far superior to America's current social, moral, and economic model of tyrannical decay," Fawell continued. "Liberty is literally the only out for America if we are to avoid the calamity of revolution, an exceedingly dangerous political event, and our nation is on a very slippery slope."
"I don't think most American's appreciate the gravity of our situation, but that will change," warned Fawell. "And when the American people realize the situation, they are going to want to acquire a rapid understanding of Liberty, and what needs to be done to restore and maintain Liberty as the basis of all governance in America."
"We just saw the need to get to where America must go. Hopefully, this places Liberty within reach of everyone, so that before time become critical, all American's, together, can retrieve our nations future."
# # #