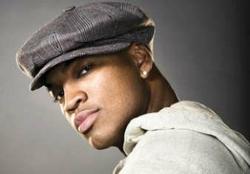 New York, NY (PRWEB) November 16, 2012
With Z100's Jingle Ball concert just three weeks away, Jovani Fashions' Ultimate Giveaway is shaping up to be even better than expected. Jovani is giving one lucky fan and their 3 friends a chance to meet with one of the amazing performers of the night! There are so many remarkable artists that will be at this year's Jingle Ball concert that the New York-based fashion house had a difficult time choosing who to give a meet-and-greet with. After serious thought, Jovani has decided to award loyal fans a one-on-one meeting with R&B singer-songwriter Ne-Yo.
Known for his chart-topping songs like "Miss Independent" and party favorite "Let's Go" with Calvin Harris, Ne-Yo is a musical genius who has crossed platforms and has music followers worldwide. With the release of his new album R.E.D. (Realizing Every Dream), Ne-Yo once again combines his soulful lyrics and pop beats to make a combination that spans several musical genres.
The Facebook contest, which ends November 25th, will give Jovani fans a chance to go to Z100's Jingle Ball concert with three of their closest friends, as well as a personal meet-and-greet with Ne-Yo. Not to mention, an invitation to the exclusive after party. To enter, just "Like" Z100's Jingle Ball on the Jovani Fashions page—it's that simple. Come December 7th, Madison Square Garden will be filled with excited fans ready to party to some of the best music of 2012.
Jingle Ball tickets sold out within minutes of going on sale last month, and Jovani's exclusive ticket giveaway is just one way fans can win a chance to attend the show. With performances from Ne-Yo, Justin Bieber and One Direction, the night is bound to be one to remember--making Jovani's Facebook contest winners the luckiest fans. From a one-on-one meeting with Ne-Yo to the glamour and elegance of Jovani, there will be no shortage of glam at Jingle Ball 2012.
Even if you don't get tickets to the show, Jovani will be at the pre-event extravaganza at Hammerstein Ballroom. This all day event is open to the public and will feature musical performances, celebrity meet-and-greets and free interactive games. From 12-6pm on December 7th, come hang out with Jovani and receive some awesome free gifts before the show. Plus, the first 200 people with a 16oz or 20oz Coca-Cola product can cut the line. Get ready for a spectacular mesmerizing night. Jovani is ready for fans to rock out in style.
Company
Jovani Fashions designs and manufactures elegant evening dresses that are perfect for any occasion. Offering an extensive collection of prom gowns, evening dresses, bridal and cocktail dresses, in addition to their one of a kind couture designs, the New York-based fashion house sells in over 3,000 stores worldwide. The stylist pieces can also be found in major department stores like Neiman Marcus, Nordstrom and Bloomingdales. Jovani is known for their quality and glamour, and is a favorite among A-list celebrities.
Contact: Lianne Gourji and Felicia Garay-Stanton
Phone: (212) 279-0222
####