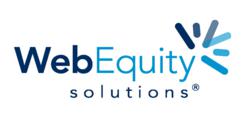 Omaha, NE (PRWEB) November 27, 2012
WebEquity Solutions® LLC (WebEquity) announced today that the United States Patent and Trademark Office has issued US Patent 8,271,367 covering the Company's loan stress testing process which is functionality of the WebEquity® Risk Dashboard software product.
The patent covers the unique process the Company has developed for stress testing individual loans or loans across an entire portfolio and the ability to automatically reassign a risk rating to each credit based upon the results of the stress test.
"Today's commercial lending environment is increasingly competitive, yet requires that financial institutions demonstrate they are proactively managing the risk of the loan portfolio," said Doug McGregor, CEO of WebEquity Solutions. "The most successful institutions will be those that invest in industry leading technology such as the Risk Dashboard which will help them operate more efficiently, make better credit decision and gain early visibility to the potential impact certain scenarios may have on borrowers' ability to pay. Our patented stress testing capabilities deliver on these critical needs."
The WebEquity Risk Dashboard enables financial institutions the following credit risk management capabilities:

Consolidated View of Loan Portfolio – provides a highly visual representation of all of the business loan information that an institution has on its books, such as total loan volumes broken down by interest rates, risk ratings and credit actions.
Risk Concentrations Assessment – enables institutions to obtain an accurate measurement of their loan concentrations by loan type, risk rating and by branch location.
Sensitivity Analysis – allows lenders to determine a borrower's debt service margin and project what factors could impact a borrower's ability to repay a loan, such as changes in income, expenses and interest rates.
Pre- and Post-Approval Stress Testing – gives institutions the full picture of how individual loans and/or portfolio segments could be affected by unexpected changes in risk variables and market conditions by stressing factors, such as liquidity, equity to asset ratio, repayment capacity, vacancy rates, rent revenues, crop sales, government payments and more.
WebEquity's lending solutions also includes WebEquity® Lending which provides credit analysis, financial spreading, credit presentations and covenant tracking capabilities and WebEquity® ALLL which automates a financial institution's process for determining its loan loss reserves.
For more information please contact Mallory Eccker at 800.264.0787 ext. 3 or mallory (dot) eccker (at) webequitysolutions (dot) com.
About WebEquity Solutions LLC
WebEquity® is the proven leader in on-demand lending software. More than 750 financial institutions and 20,000 lending professionals use WebEquity to automate and streamline their lending process and reduce operational costs, while making more uniform and profitable credit decisions. The company offers financial institutions a distinct advantage with a single solution that works for all loan types, an on-demand model that provides centralized, anywhere access, and the flexibility to configure the system so it fits their lending practices. WebEquity serves institutions in the U.S., Canada and Australia. WebEquity is the Preferred Service Provider of the Independent Community Bankers of America (ICBA) for commercial/Ag lending, stress testing and ALLL software. For more information call 800.264.0787 or visit [http://www.webequitysolutions.com