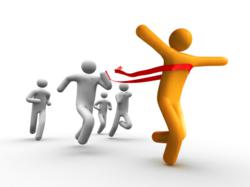 Our Chiropractic Internet Marketing System will work for any Chiropractic Office
Clinton, IA (PRWEB) November 17, 2012
Doctor Aimee Hamilton is a chiropractic marketing expert and the owner of Inception Chiropractic Websites. Over the years she has helped hundreds of chiropractors with their marketing activities and the Inception program is her latest achievement. The system is designed to take the complex world of Internet Marketing out of the doctor's hands so that they are able to focus their time on their practice.
When contacted Doctor Hamilton remarked that, "Chiropractors today are busier than ever trying to keep up with fast pace of the healthcare world. Most chiropractors I talk to are frustrated with their online marketing efforts, and many simply give up. They just don't know where to start."
She went on to say, "Our program at Inception Websites is designed to cover all the bases. We cover everything from website construction to search engine optimization, and even social media marketing. We are one of the few providers that offer chiropractors a hands off approach."
Finally Doctor Hamilton noted, "We also had to make sure that every chiropractor could afford our services. There are too many providers out there that are overcharging their clients for their internet marketing services. We wanted to be sure at Inception that our program was flexible enough to take into account the different needs of our clients."
Inception Chiropractic Websites offers services such as; chiropractic websites, search engine optimization, blog posting, directory listings, monthly unique video creation, custom social media pages, social media integration, conversion optimized websites, mobile websites, Google Adwords management, and more. Each part of their system can be customized to fit the budget and needs of your clinic.
If you would like more information about the Inception Chiropractic Websites program you can visit their website at http://www.Inception-Chiropractic-Websites.com. On the website you will find a complete list of all the services offered as well as frequently asked questions.