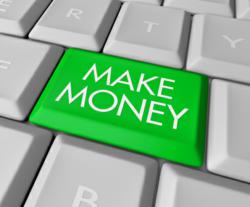 Boise, Idaho. (PRWEB) November 16, 2012
A number of businesses that previously operated through their physical offices and branches are now moving their set-up online to reduce costs and reach out to a larger market segment. Furthermore, the increased use of credit cards has resulted in online purchases increasing as well. Jenny Lynn, a reporter of MSN News reported sales jobs to be in great demand in the year of 2012. Jenny's perspective further strengthened when the US Bureau of Labor Statistics published marketing jobs to increase by 41% by the end of 2010, in its release on Fasting Growing Occupations on January 2012. The internet users are now more sophisticated and the busy lifestyle has forced many people to shop through the screens of their personal computers rather than traveling all the way to the market.
The online sales jobs include e-selling and e-marketing through search engine optimization and other technical tools that help businesses reach out to their potential customers. Due to the changing business practices, a lot of people find their marketing degrees useless as they are not trained to cater to an online customer base. The government is actively seeking to help the existing and the prospective workers by offering online training programs that deal with e-marketing and e-selling courses and concepts. These programs are widely available online and are free of cost to help societal development by reducing unemployment. These programs can be used by part-time students and housewives to make them a productive part of the society.
The programs are likely to get many people jobs and reduce the prevailing unemployment rate radically. Sales jobs are especially available across the whole of United States, and beyond the borders. Since online work spaces ignore the geographical limitations of the workers, the citizens of the United States will also have access the foreign job markets.
DotComSecrets is a company that serves as the foundation for new workers to start online sales jobs, and is the ultimate tool for employers seeking talented employees. It trains individuals how to opt for online careers and also how to enhance their online working skills. More information can be availed on http://local.dotcomsecrets.com.