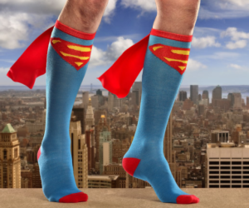 Salt Lake City, Utah (PRWEB) November 20, 2012
Evil fortune cookies, underwear hand gloves and beer bottle chandeliers – these are just a few of the hundreds of unique gifts available at the newly launched GizmoMagazine.com. The gift and gadget website has a huge following of fans that love purchasing the crazy, outrageous and super cool stuff available on its website. There's something for everyone too. Product categories include gadgets, sports and outdoor, kids and toys, wearables, kitchen and household.
Jeff Spencer, President of GizmoMagazine.com says, "Here at Gizmo magazine we're all about exceptional products that stand out. And our company is in the business of, for lack of a better word, coolness. We're on a mission to showcase the best products ever made. Great design, creativity, and inspiration are the hallmarks of products that shine. If nothing else, these products promote a sense of imagination within us. And that's what separates the mere mundane from our hopes, goals, and desires."
Jeff goes on to say, "When people visit our site they love just how unique our products are. What other site can people visit and order Super Mario Brothers wall decals for their kids and a beer bottle chandelier for their husband's man cave. We also have great unique gifts for the ladies too."
The site serves as an online magazine for cool and unique gifts. Customers wanting to place an order are redirected to the website where the product is available once they click on the product. People looking for unique gift ideas for the upcoming holiday season will love this site. A gift from Gizmo Magazine will surely be talked about for many years to come.
There are just too many products to name, but a few that stand out include the World's largest gummy bear, boyfriend pillow and the water jetpack with a sticker price of $100,500. There truly is no website quite like this on the internet. To check out their inventory of awesome products visit: http://www.gizmomagazine.com/
About Gizmo Magazine
Gizmo Magazine was found in 2011 as an online magazine highlighting the world's most unique and cool gifts. The Gizmo team searches far and wide to bring their customers and fans the zany, crazy and unbelievably awesome gifts not sold anywhere else. They also take suggestions for cool products they might have missed.