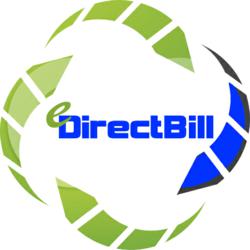 As an independent glass shop, my business may no longer survive if the TPA's continue to inhibit our ability to compete fairly in the marketplace.
Scottsdale, AZ (PRWEB) November 16, 2012
The Independent Glass Association (IGA) today announced a new insurance billing and claims management program for independent automotive glass retailers called e-Direct Bill. Originally introduced by the IGA in April of 2001, the all new e-Direct Bill program has been radically changed from the bottom up in order to address all of the issues that face the retailers when dealing with insurance claims.
e-Direct Bill will allow IGA members to bill insurance companies directly and electronically through one system. In addition, e-Direct Bill will handle all aspects of the automotive glass claims process for the retailers, should they elect to do so, including the first notice of loss. In the case of short payments, e-Direct Bill will also offer the retailer a service to recover these funds.
"The timing for a program like e-Direct Bill couldn't be better," said Gary Hart, IGA executive director. "With the increase in unnecessary inspections and misrepresentations to the insured by third-party administrators (TPA's), the need for a service like e-Direct Bill is necessary to halt the damage being caused to the retailers in our industry," continued Hart.
With the capability to allow automotive glass retailers and insurance companies to directly negotiate prices without the need for a TPA, e-Direct Bill can restore "fair and reasonable pricing" in a manner that is quantifiable to all. In addition, the retailers can provide self-inspection information for all glass claims such as pictures/video of the loss and post-loss condition, electronic claim documents with the insured signature and more.
"As an independent glass shop, my business may no longer survive if the TPA's continue to inhibit our ability to compete fairly in the marketplace," said Matt Bailey, owner 20/20 Auto Glass, Inc. "In markets all across North America, there are thousands of shops who will benefit from e-Direct Bill, allowing them to provide high-quality service without the hassles associated in dealing with TPA's today," concluded Bailey.
Other benefits e-Direct Bill will deliver for IGA members include a single source for data on issues such as short-pay, TPA interference frequency and more. By aligning the data of the membership, it is better equipped to provide insurance companies and their insured with the highest quality glass repair or replacement process in the industry.
"My company has worked hard over the last ten years to be a leader in our market but the TPA's efforts to malign our processes stand in stark contrast to what they espouse to their insurance partners," said Jared Hoggan, owner of AAA Glass, Inc. "e-Direct Bill will allows us to eliminate this misinformation and provide a greater claims experience to all those involved," concluded Hoggan.
"Independent automotive glass retailers have given TPA's every opportunity to correct their processes and misrepresentations, but unfortunately they have stubbornly refused to do so. By unfairly using their power and size in an attempt to intimidate shops and even the insured, TPA's are in effect destroying the industry even for themselves. IGA members and independent automotive glass retailers take great pride in being ethical and responsible business partners and e-Direct Bill will allow them to defend and protect what they have slaved so very hard to build," concluded Hart.
The IGA anticipates launching e-Direct Bill in the first quarter of 2013. Current IGA members will be receiving information over the upcoming weeks that will allow them to apply for "early adopter" status in the e-Direct Bill program. The early adopter program will allow the IGA to work out any undiscovered issues so that it may deliver the best possible experience for the entire industry.
For more information about the Independent Glass Association or to join, please visit http://www.iga.org.
About the Independent Glass Association (IGA):
Through its direct members, affiliate state chapters, and associate members, the IGA is comprised of automotive glass repair and replacement businesses and professionals in the USA and ten countries who work with consumers and insurance companies to provide high-quality automotive glass repair and replacement services.