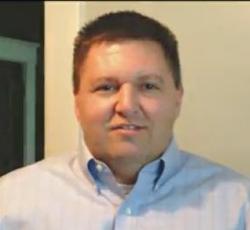 Do they not understand that Real Estate has been the driving force behind 6 of the last 8 economic recoveries?
Nashville, TN (PRWEB) November 16, 2012
The topic of Real Estate was unbelievably absent from the latest presidential election. Both candidates avoided the topic and failed to produce clear position statements on Real Estate. "How can they ignore the housing market," Steve Jolly asked, "Do they not understand that Real Estate has been the driving force behind 6 of the last 8 economic recoveries?"
Now that the election is over, we have a better idea what changes we expect from the current administration. Without specific policy, we reviewed the recent actions taken by the President's team to develop our predictions.
1. Refinancing – Expect more opportunities for refinancing. The HARP program was recently upgraded by the administration. This will allow homeowners with negative equity or poor credit to refinance their homes. The rules were supercharged by the removal of the limits for loans that are extremely upside down. The Obama administration hopes the lower payments will stabilize real estate and have a positive effect on the economy.
2. Regulations – The Dodd-Frank Act is expected to survive and become fully implemented. Only one- third of the rules have been established. Many expect that the new rules will cause the current, tough lending standards to become the new normal. More rules are expected to be rolled out including higher capital limits for lenders and a push for principal write downs.
3. Mortgage Interest Deduction – The mortgage interest is likely to change for those in the highest income brackets. The President's plan is to limit the deduction for wealthy Americans only. Romney's preference would have been to cap the itemized deduction. This would have effectively eliminated the mortgage interest deduction for many middle class homeowners. No candidate is willing to consider the total elimination of this tax break.
4. Shared Appreciation – Shared appreciation is one of those common sense ideas that should be a win-win for all parties. This loan modification offers the borrower a principal reduction with a requirement to share in any appreciation of the home. This will prevent the type of strategic defaults that some have used to lower their principal. Without much traction, this proposal will likely be sidelined.
Those interested can find more information on this topic at This Link on NashvilleRealEstateNow.com!