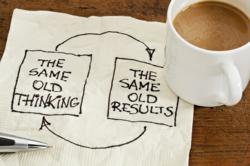 Wellness programs are ready to explode. In fact, they just might be "the next big thing" in healthcare notes David Lenihan, Chairman and CEO of Healthper, Inc.
Princeton, NJ (PRWEB) November 16, 2012
On October 23rd 2012, Mr. Lenihan was one of two featured speakers at the online webinar sponsored by Atlantic Information Services, Inc. (AIS) entitled Gamification Strategies for Health Plans: How to Improve Wellness and Member Behavior. The focus of this webinar was to educate Health Plans, Consultants and Employers about new technologies available within the healthcare space and how utilizing these strategies can drive improved health outcomes. Specifically, by applying "gamified" incentive programs that promote total health and wellness through varied activities. Lenihan discussed Gamification and how Healthper, Inc. has been using this growing technique to drive user engagement and results since their launch almost a year ago.
Financial incentives for better health are no longer an extra, but are now being considered a "must have". Collective data consistently shows that when employers adopt a wellness program, the outcome is positive both financially and at the employee level. Lenihan notes, "Healthper's point of view is that we have built a robust gaming model that is rich with social networking capabilities, unique programs, customizable content and reporting that allows the company real-time, meaningful data driven analytics. The key to understanding the needs of your population is knowing elements such as participation, lifestyle, risk factors, engagement levels and how to translate that information into a successful initiative." Healthper, Inc. has designed a simple, cost effective solution that allows you to capture and keep the attention of your population. This platform is called HealthngageTM. HealthngageTM basic, is free to use and provides insightful reporting at no additional charge.
"Gaming is no longer just for teenagers" says Narinder Makin, CTO of Healthper, Inc. "Your local supermarket has been using a form of gaming for 50 plus years. Scratch off games are similar in concept. They keep the customer coming back. Healthper engages members with intentionally fun and rewarding experiences that drive wellness and change behavior both online and via mobile application." Healthper has chosen to focus on and has mastered device integration, such as weight scales, blood pressure cuffs and other fitness apparatus that can be tracked and uploaded into the member's profile. This, along with social connectedness, relevant content and vast rewards, completes an off-the-shelf enterprise solution that can be turned on within a day.
To receive a free copy of David Lenihan's Gamification PowerPoint presentation, please contact us at support@healthper.com
About Healthper
Healthper is an innovative health engagement platform, founded in 2010 and developed by the team from CareGain that helped to facilitate Health Savings Accounts (HSA). Healthper helps drive sustainable long term behavioral changes through its enterprise-ready, social health engagement platform. Additionally, Healthper can increase participation and improve outcomes by making health & wellness fun, social and rewarding. Participating organizations are provided a platform to configure a tailored solution with aggregated real-time data for measurable outcomes. The solution promotes adherence through wellness compliance and are driven by rules that operate on member data. Healthper is a privately held company based in Princeton, NJ. For more information, please visit: http://www.healthper.com or follow us on twitter @healthper