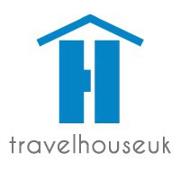 As Air Zimbabwe progresses into covering local and regional destinations, it receives assurance of support from international air carriers including KLM, LAM-Mozambique and Kenya Airways for establishing wider range of air routes.
(PRWEB UK) 16 November 2012
KLM Royal Dutch Airlines takes a firm head-start in the revival of commercial aviation industry of the African continent. The flag carrier of the Netherlands has extended its hand for resuscitating Air Zimbabwe by offering a strategic partnership in flight operations.
The offer came after Air Zimbabwe re-launched initial flights among domestic destinations within Zimbabwe. The Zimbabwean flag career is currently operating 4 local flights weekly, while regional ventures included regular flights to Johannesburg on Mondays, Wednesdays, Fridays and Saturdays respectively.
"Air Zimbabwe has faced serious operational and financial constraints over the past few years. According to the reports published in Zimbabwe's premier newspaper NewsDay on the 5th of November 2012, rising expenditures have led to massive debts for retaining assets, while strikes by employees led to downsizing of the airlines' labour force". Currently, Air Zimbabwe is equipped with an ageing fleet in its inventory.
The Dutch flag carrier has planned a comprehensive approach in collaborating efforts with its African counterparts. Firstly, KLM has established its centre of African operations in Nairobi under official partnership of Kenya Airways. Under KLM's initiative, Kenya Airways will operate 11 flights to Harare on a weekly basis in the near future.
Secondly, LAM – Mozambique Airlines, the flag carrier of Mozambique, followed in the footsteps of KLM of pledging its assurance of partnership with Air Zimbabwe. The airline has announced that it will soon initiate flights to Zimbabwe under code share agreements and constructive negotiations.
KLM has made an entourage in Zimbabwe after a gap of 13 years, operating three flights per week under its own banner. The airline responded on the plea of the Zimbabwean government, which is a prime stakeholder for Air Zimbabwe.
Reports have confirmed that the federal government itself has pledged support for investments pouring into the flag carrier of Zimbabwe, which is indebted to foreign and national loans amounting in excess of $150 million. The Ministry of Tourism is following its open sky policy, welcoming international airlines for venturing flight schedules connecting to the country. Policies have established a target of a minimum of 30 international airlines under the Medium Term Plan (MTD), however only 15 of them have turned up so far.
Commercial airlines have expressed their concern for landing fees charged by the Civil Aviation Authority of Zimbabwe. Apparently the government needs to decrease the fees in order to appeal the larger mass of airlines for connecting to Zimbabwe.
Zak Chahal, the chief executive officer in charge of TravelhouseUK, hinted out that KLM's prospects were welcoming for international travel to surge into Zimbabwe. "Zimbabwe would indeed benefit when international airlines show confidence in operating flights to the country" he said. "KLM's initiative may prove to be the tipping point for other commercial giants to follow in the trend for a new market".
"However, a country's flag carrier has a primordial role when it comes to its impression in the aviation industry. After Air Zimbabwe resumes flights under its full potential, there would be one strong proof of business reliance for all international air routes touching Zimbabwe."