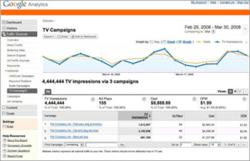 Is SEO a thing of the past?
(PRWEB UK) 19 November 2012
As search engine marketing specialists, DualMedia have this week faced flak from some South African companies who refuse to believe that SEO exists. When someone wants Manchester web design DualMedia often explain the benefits of doing the SEO at the same time as the construction.
However South African businesses use more traditional methods to market their online businesses and this seems to be affecting how some people see SEO in this country too. Now there are an army of bloggers that are trying to convince businesses that SEO doesn't exist, claiming that Google sees keywords as spam and so search engine marketing specialists should not have a job at all. Even the Guardian claimed that the long term future was doubtful however they retracted this only a week later.
When asked about SEO this week Andrew brown the CEO of Preston web design company DualMedia fought back he said, "I've given some results to these people showing how the popularity rises with the integration of well-placed keywords and how it plateaus or even decreases without them. There's no denying the facts. Google does see too many keywords as spam or keywords that aren't integrated into the copy naturally as rubbish however that's why businesses should use a company such as ours so they make sure they make the most of the SEO on site and don't make silly mistakes that can lead their site to be overlooked by Google."
Andrew isn't the only one who believes in SEO as the BBC proudly promote how they use SEO to enable their news site to be found online. Amazingly they need the keywords integrated in order to show up in the search results despite receiving millions of visitors every week.
For more information on how the BBC uses SEO go to the BBC BlogSpot where they detail how even a story such as "Freddie Starr ate my Hamster" needs to have keywords so they are the first news channel a person chooses. Their competition is global with Sky News, CNN and other huge names however in the BBC blog they even give advice on how other bloggers can use SEO too.
Dual Media Ltd are one of the UK's leading online development and marketing specialists who's clients range from corporate giants such as the Telegraph, The NHS and Hi life diners club to local SMEs and small online e-commerce shops. We provide a full suite of online services which include design, corporate identity, App development, Search engine marketing and bespoke programming / database management.