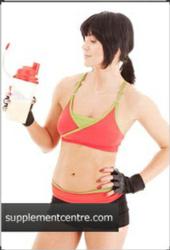 Huge discounts for subscribers
(PRWEB UK) 22 November 2012
Despite stock selling fast this month The Supplement Centre are having a series of time limited sales that promise to beat their competition into submission. For just 24 hours at a time customers can buy their favourite products for a fraction of the price of the RRP.
These daily sales take so much money off the price of the products that the Supplement Centre would simply go bust if they ran them for longer than a day as these discounts are huge.
This week the supplement centre sold huge amounts of their eight kilogram monster matrix product for just £39.99. Only those who subscribed to the newsletter received this twenty four hour deal however the sales exceeded the Supplement Centre's greatest expectations.
Monster Matrix is popular with body builders who want to gain weight and muscle. It uses a special blend of whey protein, carbohydrates and amino acids to deliver a tasty product that delivers the exact amount of calories needed to gain muscle weight fast. Along with the protein bars and Creatine products bodybuilders have every vitamin and mineral they need to support their body in training.
Creatine is a natural acid found in the muscles and available in meat and fish. Unless a person is vegetarian they will consume enough creatine in a day however body builders needs extra to ensure the energy is delivered to the muscles at the optimum time. Next week the Supplement Centre will be rolling out another twenty four hour sale that will allow subscribers to benefit from huge reductions on whey protein, creatine and protein bars.
Adam Lowther the owner of The Supplement Centre explains the madness behind these sales he says, "All bodybuilders need these supplements to ensure their body gets the nutrition it needs during intensive training, however with Christmas around the corner, cold weather and the credit crunch many people can lose the motivation to train. That's why we're bringing these sales to our subscribers, so they can continue with the good work they've already done all over the winter period without worrying about the price."
Supplement Centre is the UK's premier discount supplements shop. Based in the North West, with over 6,000 square foot we hold a vast array of whey protein, creatine, weight gain, fat loss and many, many other products. Opened in 2001 our fast delivery and excellent customer service soon became a hit, not to mention our super low prices. All top brands of whey protein, creatine, weight gain and fat loss supplement with a huge discount.
For more information please visit http://www.supplementcentre.com