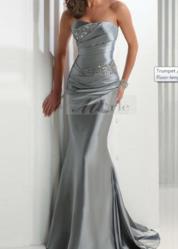 (PRWEB) November 16, 2012
Every year millions of people are looking to avoid the holiday rush of the year. Merle Dress, a wedding dresses and formal dresses online store, has recently unveiled some tips about how to prepare for Cyber Monday shopping.
Here are some points that people might need on Cyber Monday:

On Cyber Monday to research the cost of the items you're looking for and save yourself the trouble of visiting a bunch of websites.
Hunt for the deepest discounts. Shopping online on Cyber Monday means you could find items for half off or more.
Find somewhere that offers free shipping. This is a common promotion on Cyber Monday to entice shoppers to buy. If you look hard enough, you will likely find free or at least reduced shipping.
Buy one get one free coupon. If you find a buy one get one free deal, you will end up with two of the item for the price of one. The second item can be a nice gift for someone else or a treat for you.
Check the retailer's website before you make a purchase. While shopping websites are up to date, verify that a deal hasn't changed within the last hour or two.
According to Donnie Terry, CEO of Merle Dress. "It's important to thoroughly review return policies. Most return and refund policy in the brick and mortar retailers clearly. However, this is often not the case site. Some people are very convenient return policy, while others have no return policy in all. If you buy a site with no return policy, basically you before you buy both. By reading the fine print to know exactly what you are getting into before you complete your purchase."
Merle Dress recommends that shoppers should set a budget and focus. Donnie Terry expressed, "Shopping online can be very similar to local shopping. In any case, the retailer will induce you to buy items and beyond what is on your list, your budget can handle. Let your gift giving list before you connect to the Internet, and make clear the budget."
About Merle Dress
Merle Dress is a leading online shop of wedding dresses, prom dresses, special-occasion dresses, and wedding dress accessories. Merle wedding dresses started with a basic idea of helping women dress better and is now famous for its outstanding quality in fabric, materials, and fit without the inconvenience.