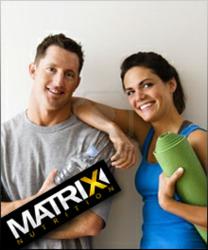 Free recorded delivery throughout the UK
(PRWEB UK) 21 November 2012
This week Matrix Nutrition have launched a free shipping service so their Christmas customers can save massive amounts of money on protein shakes, slimming pills and mass gainers. As Matrix Nutrition usually sell their items in large packages or in bulk the free shipping could save consumers up to twenty pounds per purchase.
This free shipping is available to everyone in the UK, whereas EU customers receive a huge discount on postage.
Despite the free delivery Matrix Nutrition are still offering the same service which includes 24 hour delivery, a tracked parcel, postage insurance and secure signing on receipt. For items under the weight of five hundred grams Matrix Nutrition use the Royal Mail service but for heavier items their own reliable courier is used.
This free delivery is now proving popular with customers as not only can they buy protein shakes, slimming pills and mass gainers cheaper than on the High Street they no longer have to worry about the added postage and packaging costs.
Adam Lowther explains how Matrix Nutrition can afford to foot the bill for all deliveries in the UK, he says, "As we make and produce our own Matrix range we cut out the middle man. We are directly selling our premium products to our customers so they not only get the freshest supplements they also benefit from the savings too. We want to be better value for money than the High Street stores, which we are, but by offering free delivery we're now even cheaper and much more convenient than shopping out in the cold".
Matrix Nutrition is the first choice for body builders and those looking to lose weight. They provide a range of supplements and protein shakes to increase energy, help lose weight, increase muscle and to support the body through intensive training. Matrix Nutrition has a very simple mission plan: To provide effective sport supplements at an affordable price. While it is common knowledge the price off raw materials within the nutrition industry is rising (i.e. whey protein) we will do our utmost to keep Matrix Nutrition's products some off the most affordable on the market. While other companies may take advantage of these rising costs to inflate their prices even more we will not.