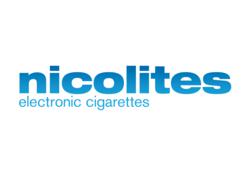 Further restrictions to smoking could be the final push to encourage smokers to quit.
(PRWEB UK) 16 November 2012
A professor from the University of Sydney in Australia has suggested that governments should introduce a smoking licence to encourage smokers to quit.
Professor Simon Chapman made the suggestions in the most recent issue of PLOS Medicine, with proposals that smokers would have to apply and pay for an annual licence with a fortnightly cigarette limit.
Smokers would have to apply and pay for a mandatory licence in the form of a smartcard, which would need to be shown when buying cigarettes. The card would need to be reissued every year, with smokers setting daily limits for the number of cigarettes they could buy as well as being regularly tested on their knowledge of the health risks associated with smoking.
Professor Chapman also suggested that the smartcard applications could help government's formulate better smoking prevention strategies. However opponents believe the introduction could shift focus and blame from the tobacco industry.
Nicolites are understandably interested by this news. Managing Director, Nikhil Nathwani comments:
"Governments throughout the world are constantly exploring ways to get people to quit smoking because of the dangerous health risks involved. We've already seen bans on smoking indoors and cigarette displays in large stores, but further restrictions to smoking could be the final push to encourage smokers to quit.
"Electronic cigarettes provide a healthier alternative to tobacco as they do not contain the same dangerous chemicals and carbon monoxide, but still provide the look and feel of a cigarette, helping smokers make the change more easily."
Nicolites is now the leading and most widely available brand of electric cigarette in the UK; they have formed business partnerships with many of the largest retailers to bring these wonderful innovations right on to the doorstep of every person in the country. Established in late 2007, Nicolites has grown into a multi-million pound company with international distribution networks and continues to grow at a phenomenal rate.