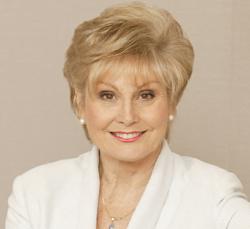 Dementia is the curse of the 21st century. We are an ageing population and this is going to touch all of us.
(PRWEB UK) 16 November 2012
Angela Rippon, award winning journalist and Alzheimer's Society Ambassador, will host a talk on dementia in our communities as part of the Academy Lecture Series at University Campus Suffolk (UCS) on Monday 19 November.
Angela Rippon, best known as the first female newsreader on the BBC, has supported Alzheimer's Society for a number of years and leads the Dementia Friendly Communities Champions Group following her experiences caring for her mother Edna who was diagnosed with dementia in 2004. She is passionate about making sure that it is better understood and that people with dementia are accepted by their communities and not stigmatised.
Dementia friendly communities are villages, towns, cities and organisations who are working to challenge misunderstandings about dementia. They seek to improve the ability of people with dementia to remain independent and have choice and control over their lives.
The guest lecture, which takes place at the UCS Waterfront Building in Ipswich, is free and open to the public.
To book your place, please email theucsacademy(at)ucs(dot)ac(dot)uk or call 01473 338000.