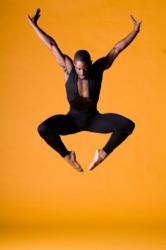 White Plains, NY (PRWEB) November 16, 2012
Steffi Nossen Dance Foundation will present its annual Choreography Showcase on Sunday, December 9 at 1:00p.m. at Dance Theatre Lab on the SUNY Purchase campus. This year's presentation features the works of emerging and established choreographers including three notable Westchester residents.
Steffi Nossen School of Dance alumnus and Mt. Kisco resident Jessica DiMauro will produce the showcase. DiMauro has been performing with her company, DiMauro Dance, for over eight years and her choreography has been seen at venues throughout the tri-state area. DiMauro Dance has been selected to perform at numerous festivals and curated showcases including WHITE WAVE's 2012 COOL NY DANCE FESTIVAL. DiMauro, who received an Arts Alive Artist Grant in 2007 from The Westchester Arts Council, currently serves as Acting Artistic Director for the Steffi Nossen Dance Foundation and is on the faculties of Montclair State University and Dutchess Community College. DiMauro's work will be accompanied by an original score, composed and performed live, by Pelham composer Pearson Constantino.
Pleasantville resident, Jonathan Riedel was a member of the Limon Dance Company. His full-evening work, Ukrainian Eggs (2009), was a critic's pick in both Backstage and The Onion. Riedel's choreography has been commissioned by the Limón Dance Company, Purchase College, Kazuko Hirabayashi's Dance International of New York and Martha Vineyard's The Yard and has been presented in Europe and the US at the Kennedy Center, the Joyce Theater, the World Trade Center Plaza and The Egg in Albany, New York.
French-native and award-winning choreographer Nelly Van Bommel is a Mamaroneck resident whose work has been featured at major festivals and in venues throughout the U.S. and abroad. In 2010, Dance Magazine selected Van Bommel as one of its "25 To Watch." An alumnus of Jacob's Pillow Dance Festival, her full length Hansel and Gretel, co-produced by Ballet Austin and Nashville Ballet, premiered last February and her most recent work, Pinguli, Pinguli, was premiered by her company NØA DANCE, at the Baryshnikov Arts Center in April. Van Bommel was commissioned by the SNDF to create a work for this year's showcase that will be performed by the Steffi Nossen Dance Company, a group of pre-professional high school dancers from throughout Westchester.
Annmaria Mazzini was a principal dancer with the Paul Taylor Dance Company where she performed in lead roles throughout the world. Prior to her time with Taylor, Mazzini danced in works by Patrick Corbin, Amy Marshall, and Hernando Cortez. Her choreography has been presented Off Broadway and at venues throughout New York City, Pennsylvania and Texas. She has collaborated with distinguished dance photographers including Tom Caravaglia and Lois Greenfield, is featured in Jordan Matter's "Dancers Among Us" and the Danskin catalog.
Iquail Shaheed has worked with internationally recognized companies including The Sean Curran Company, Ronald K Brown/Evidence, The Fred Benjamin Dance Company and in Broadway shows including Hot Feet, The Lion King, and Purlie. He has earned a number of awards including the Philadelphia Dance Award, the Marion D. Cuyjet Award, the NAACP ACT~SO National Silver Medal, and a Promising Artist Award. He received a BFA from the University of the Arts and an MFA from SUNY Purchase.
Gierre Godley trained with C. Michael Tidwell and Arleen Sugano in his native Little Rock, Ark and at the Ailey School. He has performed at such venues as St. Marks Church, The FAB Festival, The Ailey Citigroup Theatre, The Iridium Jazz Club, The Joyce SOHO, and dance festivals throughout New York.. He has been a guest artist with Nathan Trice/Rituals, Abraham.In.Motion, Naganuma Dance and more. Gierre is currently the Co-Artistic Director of his own repertory duet company.
Tiffany Rea Fisher received her BFA from the Conservatory of Dance at Purchase College where she founded ForArts, the school's first interdisciplinary presenting organization, providing opportunities for students from different conservatories to create collaborative works. Joining Elisa Monte Dance in 2004 as a principal dancer until 2010; she was named Dance Magazine's "On the Rise" person for 2007. Since then she has served as Director of Education of Elisa Monte Dance, and most recently became the company's Director of Operations. Five of her pieces have been made part of the Elisa Monte repertory.
AnnMaria Mazzini, Tiffany Rea-Fisher, Iquail Shaheed and Jessica DiMauro created and/or rehearsed their work as part of the Steffi Nossen Dance Foundation space grant program. SNDF's space grant program is part of its ongoing effort to provide support to the professional dance community.
The program will be followed by a Q&A, with choreographers and dancers - an opportunity to answer all your dance questions!
Tickets, $15 for adults, $10 for seniors and students, are available by calling 914-328-1900 or by visiting http://www.steffinossen.org. Steffi Nossen Dance Foundation is located at 216 Central Avenue, White Plains, NY. For more information, please visit http://www.steffinossen.org.
About Steffi Nossen Dance Foundation:
The Steffi Nossen Dance Foundation, formerly the Dance in Education Fund, is a not-for-profit dance advocacy and community outreach organization, which seeks to foster the arts in Westchester County. The Foundation supports and promotes arts, allowing for dance education and performances to be available to broad and diverse populations. Through significant artist support, outreach classes and free performances, the Foundation introduces dance to traditionally underserved children and adults. Through the support of the Foundation, the Steffi Nossen School of Dance enables all students, including those with special needs, the opportunity to participate in their extensive programs and classes in a non-competitive environment. A generous financial aid and scholarship program supports those with significant economic challenges. With a sterling reputation in the industry and a rich 75-year history, Steffi Nossen is a leader among dance schools, focusing on the growth of students' mind, body, spirit, and character.