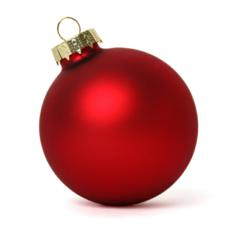 Collinsville, IL (PRWEB) November 18, 2012
For the second consecutive year, the employees, families, and friends of Dr. Energy Saver St. Louis and its sister company, Woods Basement Systems, are granting Christmas wishes for the children of Hoyleton Children's Home.
Every year at this holiday time, each of the 40 children at Hoyleton fills out a wish list of gifts and then donors have the privilege of 'adopting' the lists and purchasing the gifts for the children. This year, Dr. Energy Saver St. Louis is adopting the wish lists of 13 boys and girls residing at two of the Hoyleton cottages, Skyview and Elm Street. This is an expansion since last year when the company adopted the wish lists of eight children.
Each year, employees, families, and friends are invited to the Hoyleton Children's Home campus for the annual Christmas party to share in the joy of seeing wishes come true as the children open their gifts. The party includes a festive meal for everyone and for the first time this year, the children are performing in a Christmas pageant.
Assistant Manager of Dr. Energy Saver St. Louis, Melissa Bednarz, speaks for the company when she says, "We are very blessed to be a part of this event; it's great to see our families interacting with the Hoyleton family. I hope we continue this tradition for years to come and expand upon the number of children we reach each year."
The Hoyleton Children's Home is a residential treatment program that provides compassionate care for children and adolescents with severe emotional and or behavioral problems as well as youth who are developmentally delayed. The Home also provides case management, vocational training, and job placement programs. It is just one of several Hoyleton ministries.
Dr. Energy Saver St. Louis, always active in the community, has helped hundreds of homeowners increase their home's energy efficiency while lowering energy costs. They perform home energy evaluations to illustrate where energy is being used, lost, and wasted; then they do the work to minimize energy consumption and maximize the customer's investment. Their full range of services includes air sealing, attic and crawl space insulation, heating and cooling systems, geothermal heat pumps, and more.
Dr. Energy Saver St. Louis serves customers throughout Florissant, St. Louis, Ballwin, Chesterfield, Belleville, Fenton, and surrounding areas!