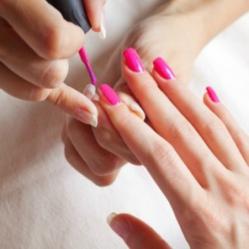 (PRWEB) November 16, 2012
The site is already taking measures to cope with increased demand after witnessing a resurgence in orders from home based businesses and newly qualified beauticians. Products such as China Glaze Nail Polish, Essie, Nailtek, Nailtiques and Rejuvacote have been flying off the eNail Supply shelves and into the hands of ever more recently licensed beauty therapists and nail technicians.
Sudeep Arya, CEO said, "We have seen throughout 2012 an increasing volume of orders from brand new businesses set up by women who are either returning to the workplace in a bid to make enough money to stave off financial problems or, leaving their existing jobs to start their own home based businesses in search of greater monetary independence and a better quality of life. We have dealt with more newly launched businesses in the last 12 months than ever before and see this continuing well in to 2013. We definitely expect to ship products to a record number of female entrepreneurs in the upcoming year and have added more stock, new product lines from popular brands like Essie, Nail Tek and Rejuvacote as well as an even greater choice of products in readiness."
The prediction of record numbers of new self-employed clients for orders of items like China Glaze Nail Polish and the luxurious Essie polishes comes as figures show that American women are amongst the most prolific of entrepreneurs. After creating just 16% of US jobs in 2010, female bosses are expected to generate around half of the ten million new jobs predicted for 2018 according to the latest statistics from the National Federation of Small Businesses. In total, around 30% of all private businesses in the US are owned by women and this number is expected to surge in 2013 confirms the US Census Bureau.
The beauty arena is an enduringly popular one for women and one that is being adopted by America's female workers striking out on their own in large numbers. eNail Supply specializes in salon quality brands and supplies the trade and public with a range of products from the likes of Nail Tek and Rejuvacote. With 2012 considered a prelude to bigger sales and increased demand, the site is already gearing up to ship more items in even shorter timeframes by holding higher quantities of products in stock for speedier shipping. It also regularly reviews its prices, to ensure clients can remain competitive and see their own businesses flourish.
To browse the entire range of nail and beauty supplies from eNail Supply as well as to shop all available items from Essie, China Glaze Nail Polish, Nailtek, Nailtiques and Rejuvacote, please visit the eNail Supply website.
About Us: eNail Supply supplies professional and salon-quality beauty products for the hands, feet and nails. It stocks a huge rand of brands including Essie Nail Polish, CND Shellac, Artistic Color Gloss and Gelish for shipping worldwide. eNail Supply supplies to licensed nail technician, aesthetician, depilatory professionals and beauty consultants as well as regular shoppers. It offers worldwide delivery and complimentary help and advice from a team of qualified technicians.