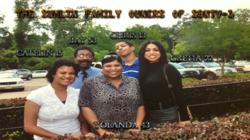 , "Viewers are the name of the game in media and in advertising"
Oakdale, LA (PRWEB) November 18, 2012
Jay Sumlin the CEO of SBNTV1 states, "They will be featuring a lot of True Story programming." While SBNTV1 focus will be on promoting a positive image to the entire world. Their motto is to "Educate, Enlighten and Inspire."
SBNTV1 enables users of personal computers, mobile devices, standard TV/ WIFI TV sets and other consumer electronic devices to easily find and access streaming media content over the internet. The network hopes to have a one-stop shop for customers looking for business products or services.
The SBNTV1 Network will be offering online channels to business owners wishing to promote their business locally, nationally and globally. The Network will be catering to business owners with an emphasis on enhancing the business owners branding. The SBNTV1 will provide an inexpensive platform for business owners giving them a large corporation's appearance for far less money than the traditional television model. The online network recognizes the value that they can bring to business owners. They will be offering business owners their own channel on their network in which they can run commercials and infomercials promoting their products or service. SBNTV1 will be offering a revenue source by allowing businesses resell rights to offer advertising to other businesses on their channel. All channels are streaming through the internet connection. Traditionally, according to http://www.Infomercialdrtv.com, "Infomercial production costs generally start at $75,000 and go up from there." SBNTV1 is offering business owners an opportunity to reach a much larger viewing audience for far less investment, with plans starting as low as $350.00 per month, channel management included in price. The network currently has two Payment Plans: Option 1 - Month to Month or Option 2 - Annual Plan (save 50%).
Business owners can now start their own channel with SBNTV1 broadcasting their product, service or talent to the world. They will be streaming on the business behalf 24/7, 365 days a year with SBNTV1 Livestream Partner setup. One Hundred Dollar Media will handle the management so companies will not have to worry about programming and advertising. Business owners can add additional private channels for training of their sales team and webinars. Owners are the Producer and have full control of their channels.
SBNTV1 states, "Viewers are the name of the game in media and in advertising." This is why SBNTV1 has teamed with every internet streaming company on the web. Partners include companies like FilmOn.com and Livestream.com. SBNTV1 is offering paid internet television programs to viewers who prefer not to view commercials. Businesses will benefit with a 50/50 revenue sharing program, business partner collect the payments. Traditional television is free because Business Owners are paying the viewer's bill by advertising and yet these same people complain about viewing too many commercials. Viewers will be able to watch news, sports, educational programming, documentaries, movies and such channels as the employment and the flea market channels, etc.
Broadcast any Church Services live, shown around the globe 24/7 365 days of the year. Sell DVDs or Music CD right from the channel. Members or visitors can pay their tithes and offerings by credit or debit cards right from the online channel. This is why the Mega Churches are tuning into internet television because it is far less than the cost of traditional television, get started today!
Every Fashion Boutique Owner's dream is to be able to get their products cheaper. SBNTV1, CEO Jay Sumlin is so passionate about helping small business owners that he will be extending his personal relationship with Major Department Stores to do just that. By signing up with SBNTV1 network, they will set will gain access to these relationships free! Imagine getting authentic designer clothing and handbags 80% below wholesale. Mr. Sumlin is making this offer because, he wants everyone that joins business to be successful. This gives them the unique opportunity to make their advertising productions highly effective.
SBNTV1 will be airing The Flea Market Channel (Tonya Washington Nash - New Orleans, LA), Employment Channel and The Grille Channel(Herbert Tate Jr. – Memphis, TN) to name a few. The Flea Market Channel will provide an online television presence for individuals that sell at the traditional flea markets, garage sells, eBay sellers, Craigslist etc. Sellers will be able to display their work by video demonstration giving their buyers a more personnal experience. The Employment Channel will be a free service for businesses and persons that are advertising or seeking employment opportunities. This public service offering to anyone has a product, service and or talent to display.
SBNTV1's goal is to establish a strong brand presence both online and off for businesses, thus helping business owners to gain a larger market share. Television advertising is the most persuasive and powerful tool for reaching customers. SBNTV1 is offering an affordable alternative to help deliver a powerful marketing message to customers for a fraction of the cost. Stop thinking that advertising is expensive; call SBNTV1 and see why this is the most cost effect medium for reaching a global market. One Hundred Dollar Media's slogan is "Big Productions, Small Price."