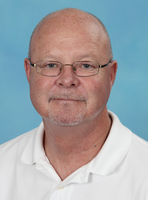 Kill Devil Hills, NC (PRWEB) November 18, 2012
Grady Lassiter, Building Science Specialist for Dr. Energy Saver Outer Banks, has been awarded the Certificate of Achievement for completing 34 hours of study and exams in Thermal/Infrared Thermography with The Snell Group, a world leader in the field.
The training, which complies with guidelines of the American Society for Nondestructive Testing, provides a solid foundation in infrared thermography, its important concepts, camera operation, and inspection techniques.
Lassiter received the award in October from Jim Fritz, CEO and President of The Snell Group. After completing his Level 1 - Building/Roof Specific study, Lassiter said, "It was a great training and was well presented. I learned a lot about infrared radiation heating and cooling as well as how to use the camera correctly."
This certificate is another in a long list of achievements for Lassiter. His accomplished training includes: BPI certification as a Building Analyst and Building Envelope Professional, North Carolina Licensed General Contractor, North Carolina Licensed Home Inspector, water furnace energy analysis certification, and duct diagnostics and repair certification.
Currently, Lassiter uses his highly-trained skills to diagnose where customers' homes use and lose energy, and waste dollars. He also explains and outlines energy-saving priorities and creates solutions for immediate energy and money savings.
Prior to joining Dr. Energy Saver Outer Banks, Lassiter was a general contractor trainer and consultant with Advanced Energy, the local leader in building science and home performance. He also gained experience in office management and IT administration with a major North Carolina HVAC contractor.
The Snell Group is a world leader in training, certification, inspection, and consulting services for infrared thermography and electrical motor testing. Their clients include top organizations and companies around the globe; NASA used their services for problems with the insulation tiles on our nation's shuttle.
Dr. Energy Saver Outer Banks is the area's resource for home energy improvements including insulation services, heating and cooling systems, window and door replacement, and much more. They serve the North Carolina shoreline including Corolla, Kill Devil Hills, Nags Head, Kitty Hawk, Southern Shores, Duck, Manteo, and more.