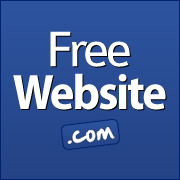 New York, NY (PRWEB) November 17, 2012
The experts at FreeWebsite.com released an article today discussing the importance of engaging web design and how it can keep customers coming back for more.
According to the article, Coca-Cola is renovating their website in an attempt to better connect with their 21st century customers. The new site, called Coca-Cola Journey, is being designed to be more of an online consumer magazine than a website. The site will now have distinctive sections, with longer, detailed spreads similar to magazine cover stories. However, the site will still contain company information such as, executive profiles, press releases, and career opportunities. In addition, the site will have blogs, videos, photo galleries, and much more.
While Coca-Cola's site already attracts 1.2 million global viewers each month, the changes are aimed to increase consumer traffic. These changes originated from a customer-based philosophy. Coke realized that in order to gain the resulted they wanted, they need to separate themselves from other custom digital publications. The company plans on achieving this through posting subjective material which is appropriate for promoting Coca-Cola and its brands.
"Engaging websites are one of the most important strategies that business owners can focus on," explained a representative from FreeWebsite.com. "Your site needs to be original, new, and packed with applicable content to keep customers interested and wanting to see more."
FreeWebsite.com not only removes the hassle from creating fresh and creative website, but can also help manage and update engaging content to keep viewers engaged and coming back for more. Engaging web design is necessary for making readers feel better connected and interested in not only your content, but also how your business is changing.
To read the article, visit http://www.freewebsite.com/coca-cola-revamps-website-illustrates-need-for-engaging-web-design/
About FreeWebsite.com: FreeWebsite.com breaks down barriers to website ownership by providing attractive, easy to maintain websites, complete with content, at a low price. To learn more, visit FreeWebsite.com.