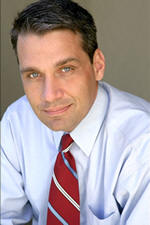 The honor is in serving our clients to our fullest ability. The recognition, hopefully brings more attention to this important issue...
Houston, TX (PRWEB) November 18, 2012
Attorney Donald S. Worley of online legal firm McDonaldWorley.com, has been named one of the best lawsuit trial attorneys in The Nov. 12, 2012 Newsweek 'Heroes' edition, the firm has revealed. A leading national surgical mesh lawsuit attorney, which accepts clients nationally, the firm has helped clients regain millions in settlements.
Women who may have suffered complications following a bladder sling, mesh patch or implant surgery and would like to learn what the attorneys with the firm can accomplish for them, are asked to visit the site and share their confidential case details to get the free legal case evaluation.
Don Worley had this to say; "I was immensely pleased to be chosen by Newsweek as one of the top trial attorneys in the U.S. Their recognition is a strong testament to the dedication that I show to every one of my clients. I hope to continue in the same manner, providing the best legal service to each one of our legal clients."
Transvaginal mesh is a medical product that has been used in the treatment of pelvic organ prolapse and urinary incontinence in women. Recent studies have shown that the mesh may pose serious health risks to patients.
Many of the mesh producers have since recalled their patch products for further studies and testing, following the Class I FDA Fresenius recall, however, there are a large number of women whose suffering may be due to complications from the mesh implant that was inserted prior to the dangers being fully known. These women have been bringing mesh patch lawsuits against the companies who produced the dangerous mesh products and may not have adequately warned patients of the risks.
The law firm of McDonaldWorley.com is experienced in working with medical product injuries, including:

Mesh Patch Repair Failure
Bladder Sling Complications
Pelvic Repair Mesh Complications
In addition to Mr. Worley, the firm includes former ICU nurse turned attorney Ms. Eddington, capable of providing female insight and representation for women who prefer to speak with a female attorney. Both attorneys are dedicated to fighting for justice when wrongs may have been committed against U.S. citizens by the medical industry.
"I am immensely satisfied to see that Don's work is being recognized. As a former ICU nurse, I have seen firsthand the pain and suffering caused by medical malpractice and personal injuries. Being part of the McDonaldWorley.com has provided an opportunity to help those who may have suffered problems, that felt they didn't have a voice," said Ms. Eddington when asked about the best lawyer announcement.
A recent FDA transvaginal mesh safety warning was issued claiming the implants were used without proper safety testing. Women who have experienced negative side effects after the surgical use of surgical mesh are asked to contact the firm immediately to find out if they have a case.
About McDonaldWorley.com:
Newsweek magazine named attorneys with McDonaldWorley.com, one of the U.S. top trial lawyers, find out what the best attorneys with this leading firm can do with your injury case.
To take advantage of the special offer for a limited time free mesh lawsuit claim evaluation, visit: http://mcdonaldworley.com/case-evaluation.php