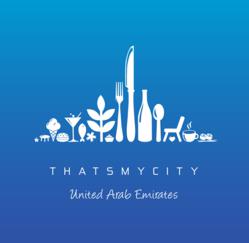 Thatsmycity is like my friend who has lived in London for 25 years, and knows it all. He experiences the city like no one else I know. How he finds all these little hot spots and hidden places, I will never know.
San Francisco, London, Auckland (PRWEB) November 26, 2012
Thatsmycity began its journey in 2011 with the launch of its online city guide for UAE, London and New Zealand. The aim of the site is to help people to really unlock their city, showcasing the best things to do, place's to visit and experiences to be enjoyed in major world cities, and the less known places too.
The company has been growing steadily, and is planning their launches in Singapore and USA, starting with San Francisco.
The site is updated moment to moment by a team of dedicated locals and world travelers and is completely free for users. The site provides insights, up to date local knowledge on; restaurants; things to do, hotels, pubs, bars, maps, ratings and many personal experiences of things which users can't miss in their local area.
The site has been designed to draw together city information to one convenient and efficient place, so users can get all the information they need on one site, avoiding the need of unnecessary surfing to find the information required to make a city trip, day or night out.
A designer in London has commented "thatsmycity is like my friend who has lived in London for 25 years, and knows it all. He experiences the city like no one else I know. How he finds all these little hot spots and hidden places, I will never know. But I feel I can compete now that I have found thatsmycity. I can actually tell him places to go, and guess what; even he hasn't been there yet. Thatsmycity is a gem for anyone who truly wants to explore city life"
Thatsmycity have designed their site to show many sub categories of possible activities including; Nightlife, Fastfood, Restaurants, Cafes and Food, Shopping Malls, Groceries, Beauty and Spa Services, Medical, Airports and Travel, Emergency, Transportation, Hotels, Pets, Education, Financial Services and Shops. The team at thatsmycity is aiming to be a fully inclusive exploration partner for city tourists and locals alike.
The site gives latest and true information as a starting point, but its technical team have been also working to offer breakthrough methods of displaying information to users. For example, a local who wants to conduct a meeting in a city, can not only find a recommendation for the place which would suit the occasion, but also latest public transport information and weather included on the same site.
An additional feature coming soon is its Units Converter, which will display information in multiple formats, easing any cultural changes as someone moves across the globe. The team at thatsmycity
wants to make international and local journeys and trips easy to plan and do.
Thatsmycity has been working to become a very integral part of the cities where it currently works. Language offerings will be made in New Zealand, to honor local dialects as well as official languages. As thatsmycity expands to India, they will be building in lesser known language options, to help maintain the local culture of that particular place and ensure users feel as connected as possible.
Thatsmycity is launching in the Spring of 2013 in the United States, and will begin in San Francisco and move from there. A mobile app will be launched for Ipad and Iphone, and will give users on the go, up to the minute access to information, insights and tips to unlock their local area or tourist destination. The mobile site will feature temperature conversions already made, and latest information will be stored, should a mobile device go out of range, it will still be connected to the latest available information.
The team at thatsmycity is decidedly international, and based all over the world, the team are constantly travelling and exploring so that they can provide the site with real, local, and useful information. The team has a strong social media presence, and through its facebook, twitter and tumblr page, users of the main site can get more access to local hints and tips.