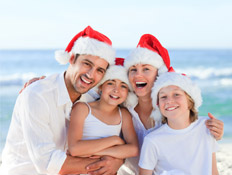 Travel is the only thing you can buy that makes you richer
(PRWEB) November 26, 2012
Tourism numbers throughout 2012 show an undeniable rise in interest towards the Panama all-inclusive sector which has sparked increased interest from government authorities looking to sustain and improve upon tourism interest in Panama.
The first two months of the year showed an overall increase in arrivals by 5.7% over 2011 with the lion's share of the growth coming from the country's premier arrival point - Tocumen airport in Panama city - which showed a growth in arrivals by an impressive 18.9% over the same time last year.
According to the official site for the Republic of Panama, experts have expressed that Panamanian tourism is more profitable than that of countries like Costa Rica and Guatemala. This is primarily a result of higher spending by tourists according to the Central American statistical bulletins.
These dynamic numbers through early 2012 had a cascading effect on hotel and resort occupancy. Most particularly were the all-inclusive resorts in Panama which appear to be profiting the most from the rise in tourism to the nation.
Overall occupancy in Panama for 2012 exceeded 63% and with constant construction providing on average 2096 new rooms each year, this trend is expected to continue in to 2013.
General manager of the Department of Statistics of the Panama Tourism Authority (ATP), Salomón Shamah, has indicated that, even with the construction of new hotels, the biggest challenge for Panamanian tourism is the need to maintain and furthermore, increase hotel occupancy rates to facilitate the rising number of tourists to the country.
Salomón Shamah has undoubtedly shown passion for doing his part in helping large hotels and resorts prosper with incentive packages backed by the federal government.
The National Assembly of Panama recently passed Bill 481 to ensure the future of tourism in the country. The directive of this bill was centrally focused on incentivizing (via tax breaks) further growth throughout not only the Panama all-inclusive sector but throughout all aspects of tourism associated businesses including eco-tourism, bed & breakfasts, boutique hotels, Panama fishing charter companies and a variety of other small to medium-sized organizations. Hoteliers throughout the country are excited for Bill 481 and anticipate a more profitable 2013.
For more information on where to stay when visiting Panama, visit the authority PLV (Panama Luxury Vacations) a wholly owned subsidiary of CRV (Costa Rica Vacations). PLV specializes in customized Panama vacations packages to suit any budget and features the widest selection of all-inclusive resorts in Panama within their online catalog of hotels & resorts in the country.
Panama Vacations
1-800-237-3237
panamasales(at)goduesouth(dot)com
http://www.vacationscostarica.com/panama
Facebook: http://www.facebook.com/panamavacations