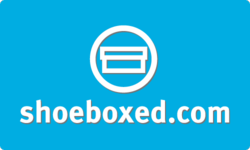 A new infographic from shoeboxed.com reveals several surprsing trends in 2012 small business expenses.
Durham, NC (PRWEB) November 18, 2012
A 25% increase in insurance costs is just one of many insights uncovered in a new infographic of aggregated small business expenses for 2012. The infographic, released by shoeboxed.com, also reveals that utility expenses doubled between April and June of 2012.
The data for Shoeboxed's infographic was based on the business expenses of over 12,000 randomly selected and anonymous small businesses from around the United States. Among other things, the report examined average monthly expenses per business, largest single expense increases between April and June of 2012 and a breakdown of expenses by the most common small business tax deduction categories.
In addition to an increase in spending for insurance and utilities, the infographic also shows that the average small business tracks $2,245 in expenses per month, 50% of expense receipts are generated "on the go," and over 70% of small business owners prefer to outsource the digitizing of their business documents.
For full access to the infographic, including a complete explanation of the findings, please visit The Shoeboxed Blog.
Since 2007 Shoeboxed has been the preferred small business expense tracking solution for over 500,000 users worldwide. The pioneers of cloud-based receipt scanning, Shoeboxed saves small business owners time, money and hassle by turning receipts into an organized, categorized, IRS-accepted archive of secure data.
Shoeboxed offers a fully functional free plan, as well as premium plans that include a prepaid mail-in service for physical receipts. Shoeboxed also accepts receipts via their free smartphone apps, through their free desktop uploader, or at receipts@shoeboxed.com. Shoeboxed is based in Durham, North Carolina, and has growing offices in both San Francisco, California, and Sydney, Australia.
To learn more, please visit http://www.shoeboxed.com today.