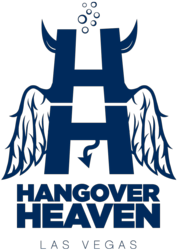 We can treat and cure other illnesses associated with overindulgence, but we have no better solution for a hangover - an acute medical condition - than Advil and water?
Las Vegas, NV (PRWEB) November 27, 2012
Duke University trained anesthesiologist Jason Burke discovered a cure for hangovers while studying volatile organic compounds (VOCs) and their effects on postoperative patients. During 11 years of practice as an anesthesiologist, Dr. Burke concluded the medical conditions postoperative patients exhibited from exposure to long acting anesthetic agents, also known as volatile organic compounds, were similar to the components of the common hangover. Armed with this knowledge, Dr. Burke embarked upon a 12-month journey to cure hangovers, an acute medical condition that, according to Annals of Internal Medicine, costs the US approximately $148 billion annually.
A closer inspection of VOCs led Dr. Burke to confirm acetaldehyde, listed in the Federal Register as a volatile organic compound, caused a variety of medical conditions associated with hangovers, or veisalgia. This finding encouraged Dr. Burke to further assess three discernible components of veisalgia: dehydration, acetaldehyde toxicity, and acute alcohol withdrawal. The combination of these problems was responsible for medical conditions - head and body aches, dry mouth, vomiting, nausea, malaise, rapid heartbeat, sleep deprivation, and anxiety - affiliated with the common hangover. Based on this information, Dr. Burke constructed a process to purify the body of toxins resulting from hangovers.
"In dealing with the problems I saw in the recovery room, the first thing I had to do was realize there was no easy solution. It required a multistage system with constant monitoring and adjusting the treatment protocol. Hangovers are complex conditions with multiple triggers. Curing veisalgia was going to take quite a bit of patience, effort, and time," said Dr. Burke.
Twelve months of extensive research followed by a closely monitored study equipped Dr. Burke to arrive at a cure - Hangover Heaven - that forced the most aggressive hangover to submit. Deemed a one of a kind hangover specialist, Dr. Burke is the first board-certified physician to target and cure hangovers on a large and comprehensive scale.
According to Dr. Burke, "Las Vegas style hangovers, which are very severe, cannot be cured with Advil and a two-ounce energy drink. There are just too many toxins in the body. The cure involves treating each medical condition, including dehydration, while supplying the body with enough catalysts to process the acetaldehyde out of the system. Hangover Heaven provides several medical options customized for each patient."
Dr. Burke believes the problem stemming from VOCs he addressed in the recovery room is more similar to curing hangovers than one might initially assume. He asserts both issues advance the systematic study of clinical medicine, a conviction demonstrated by Hippocrates, the father of western medicine. Dr. Burke stated, "Historically, I feel we as physicians have done a pretty poor job of dealing with veisalgia. We can treat and cure other illnesses associated with overindulgence, but we have no better solution for a hangover - an acute medical condition - than Advil and water? With hangovers annually costing the US around $148 billion and a whole bunch of pain and suffering, I felt it was time someone came up with a cure."
For more information on Dr. Burke and Hangover Heaven, please visit http://www.hangoverheaven.com or call 424-262-4540.