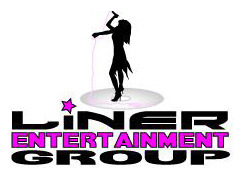 Woodlands, Texas (PRWEB) November 16, 2012
Liner Entertainment Group is well known for managing talent in all facets of the entertainment industry, and this entertainment firm is proudly reintroducing their film financing services in early 2013. In the past several years Dianna Liner and her company, Liner Entertainment Group, has assisted Major, and Indie, film producers in securing necessary funding for the creation of film projects.
This is a service that has been widely successful in assisting in the creation of important film projects. The Liner Entertainment Group is excited to once again launch their film financing service, and help film producers, directors, and film companies bring their ideas to creation.
Liner begins accepting resumes in the first quarter of 2013, and is excited to see all of the new applicants. When interested persons apply, there is a swift process that they undertake before the Liner Entertainment Group takes on the project. This involves signing non-disclosure agreements and the reading of the script. There are also several other documents that are necessary for Liner to read before even considering the project, some of which include a business plan, completion bond, shooting schedule, and even pre-sales. Once the Liner Entertainment Group receives all of this information, they will approach their lenders and investors to finance these films.
This is a great opportunity for small filmmakers that have their vision, but may not know the next steps to take. Liner recognizes that some of the greatest films, started as small Indie productions, and as such doesn't discriminate against the size or budget of the film. However, to be considered for Liner's financing service, the budget of the film must total a minimum of 3 million dollars. Liner Entertainment Group is very serious about all of their film financing projects, which is why this company has such a detailed application process, which protects the interests of all parties involved.
Liner Entertainment Group is one of the premiere entertainment firms in the industry, and is based out of the Woodlands, Texas area. Liner also has an office in Aventura, Florida to help facilitate communication between clients, and potential associates. This firm is well known for their vast experience in the entertainment industry, and the success of their clients.
Founder Dianna Liner, brings over two decades of experience to her company that she has developed solely with the talent's interest in mind. This is why so many people choose Liner Entertainment Group when they are seeking an entertainment firm to assist in film financing, talent management, and even artist development. This is a firm that knows what it takes to make it in the entertainment industry, and passes that knowledge onto their clients so they succeed in all their ventures.
# # #
Liner Entertainment Group, LLC
25511 Budde Rd Suite #1802
Phone: (832)510-2285
Phone: (832) 510-8470
Voicemail: (206) 279-8504
info(at)linerentertainmentgroup(dot)com
http://www.linerentertainmentgroup.com