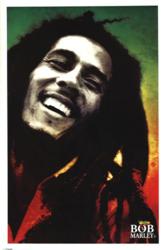 Delray Beach, FL (PRWEB) November 16, 2012
PosterNation.com, a leading marketplace for posters, expanded its product offerings to include more music posters. Some of the products included in the inventory expansion include: Bob Marley posters, Lady Gaga posters, Lil Wayne posters and many more.
Vladimir Safin, co-founder of PosterNation.com, said, "PosterNation.com stays on top of music trends. We strive to provide our customers with high-quality posters that match their interests. Music posters are very popular among teenagers and young adults. However, we also provide framing services for people who want to decorate their venues or home entertainment rooms with high-quality art."
The new expanded selections of music posters are available now. Customers can find exactly what they are looking for with the easy-to-use navigation features on PosterNation.com. In addition to the selection of music posters, PosterNation.com also expanded its inventory of inspirational posters, sports posters, cityscape posters and much more.
About PosterNation.com
PosterNation.com offers thousands of high-quality framed art prints and posters featuring themes that include: sports, movies, music, pets, animals, travel, motivational topics, hot people, vintage celebrities and more. The frame shop allows customers to customize their purchase by selecting the cropping, matting, framing and glazing for a framed art print or poster. Please visit http://www.PosterNation.com for more information.